Pune Traffic Police to traffic violator – Aise kaise chalega KHANSAAB?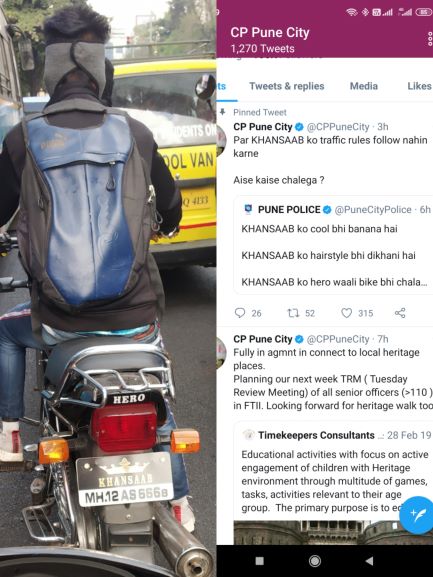 Ruchita Naik
Pune 29th January 2020: The Pune city police replied through a rather funny response to a picture of a guy who wasn't wearing a helmet while riding his bike on twitter. A user tweeted the picture of the guy which shows the guy is not wearing a helmet and on his number plate with name Khansaab and a crown on the top.
To this tweet, the Pune police replied, "KHANSAAB ko cool bhi banana hai. KHANSAAB ko hairstyle bhi dikhani hai. KHANSAAB ko hero waali bike bhi chalani hai. Par KHANSAAB ko traffic rules follow nahin karne. Aise kaise chalega KHANSAAB? #RoadSafety".
This further went on replying with," Don't mind the challan KHANSAAB! ??????? ??? ??!" (the scriptures says that). From the famous meme from Bhadipa (Marathi youtube channel).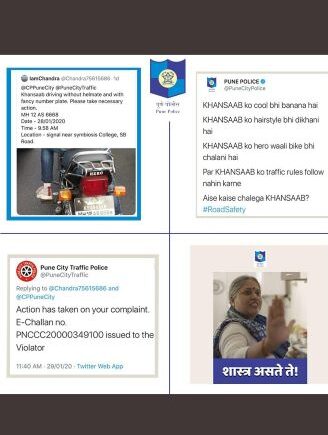 Pune city traffic police replied to the user saying that action has been taken on his complaint.