Pune: Two Young Tourists Died In Last Two Days At Torna Fort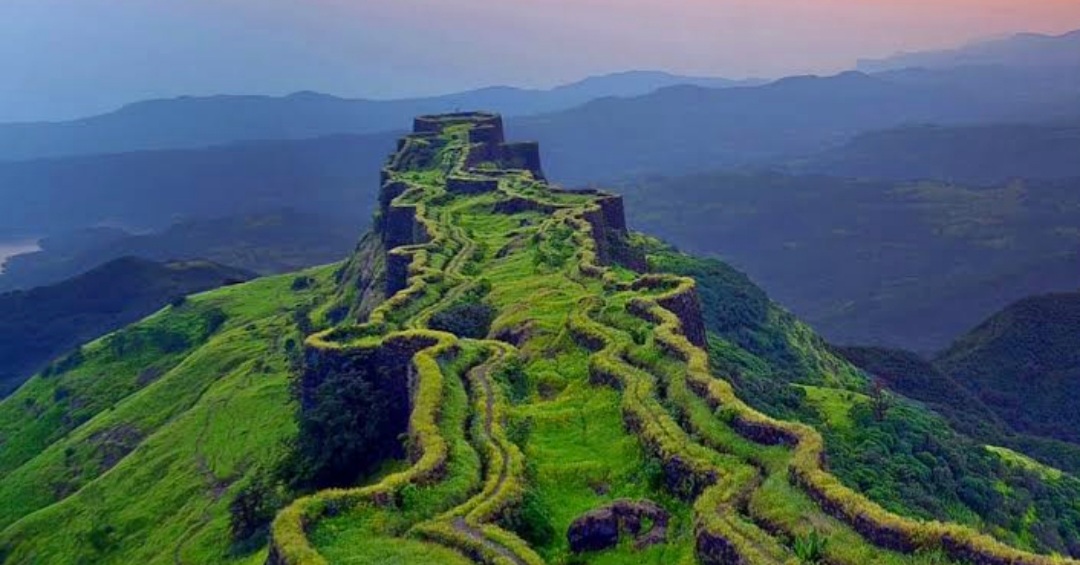 Velhe, 14th February 2022: Two youths have died in the last two days at Torna fort in Velhe taluka of Pune district. Both the youths were studying in a college in Pune.
A stone fell on the head of Omkar Maheshkumar Bharamgunde (21), a native of Karad, while climbing Torna fort on Sunday (February 13) at around 11 am, while another college student named Niranjan Nitin Dhut (22), a resident of Warje, Pune, died while climbing the fort.
On Sunday, Bharamgunde had come with his friends to visit the Torna fort. Everyone was climbing the steps of the railing at the last stage of the gate below the ramparts of Torna fort. At that time, monkeys were fighting on the ramparts of the fort. At that moment, a large stone fell from the tower and fell on Omkar's head. He was seriously injured and fell on the spot and started bleeding.
As soon as security guard Raju Borane got information about the incident, he rushed to the spot. At that time, Abhijit Patil from Kolhapur, who was going to the fort, decided to not climb further. Instead, Abhijit carried the seriously injured Omkar on his back.
Blood was oozing continuously from Omkar's wounds. Abhijit was running towards the foot of the fort without stopping for immediate treatment. His friends Akshay Ombale, Gunwant Savaljakar, and others rushed to the aid of Omkar.
Upon learning of the incident, local activist Sunil Rajivade rushed to the parking lot at the foot of the fort with police and an ambulance. From there, Omkar was admitted to Government Rural Hospital, Velhe for treatment. However, he died before he could be treated, informed Dr Chandrakant Bhoite. The autopsy of Omkar's body was done by Dr Bhoite. The body was later handed over to friends.
On Saturday morning, Niranjan Dhut from Warje had come to Torna fort with his college friends Ojas Netke, Onjas Jadhav, and Vishal Dane. They parked their motorcycles at the foot of the fort and everyone was walking on the steps of the fort. In the afternoon, Niranjan started feeling unwell near the Umbra/Gular tree on the footpath. He vomited and started sweating and his friends offered him water. Niranjan said to his friends, "I have seen the fort. You should go ahead".
After that, around half past one in the afternoon, Niranjan showed his hands to his friends indicating that he needed help. Niranjan then fell unconscious. From there, Niranjan was picked up and brought down by his friends and rushed to Velhe rural hospital, by ambulance from the parking lot. The doctor pronounced him dead at the scene before he could get any treatment.
Join Punekar News Whatsapp Group, Telegram, Instagram And Twitter  For Regular Update about Pune City And Pimpri-Chinchwad