Pune Ultra Marathon 2021 Held In Loni Kalbhor With 105 Runners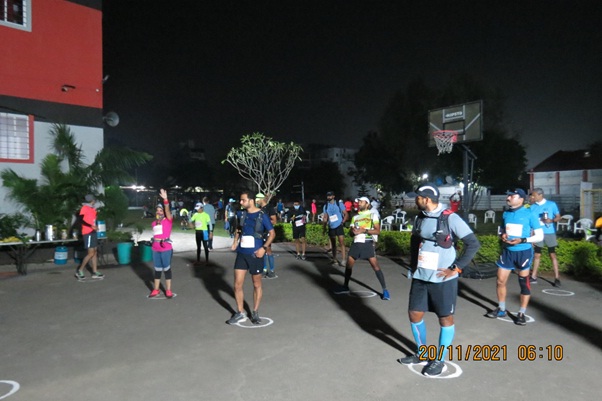 Pune, 23 Nov 2021: The Pune Ultra Marathon, one of the toughest ultramarathons in the country was organised in the picturesque locales of Loni Kalbhor village on 20th and 21st November.
The event is organised each year by the Freerunners Charitable Trust in association with Innovera School. The event was organised adhering to strict COVID-19 norms and protocols including adequate social distancing and a category-wise staggered flag off. 
A total of 105 ultra marathoners from all over the country took part in the event. However, only 80 of them could successfully finish their respective chosen category of the race, enduring treacherous route and extreme weather conditions including harsh sun and heavy rains. 
The ultra marathon was catagorised into 161, 100, 75, 50 and 25 km races. Each category had its own cut off timing, beyond which a participant would be disqualified. The route was a mix of metalled and unmetalled road, small nullahs, rocky hillocks, muddy trails and jungle tracks, which tested the physical and mental toughness of the runners. 
To aid the runners, three aid stations were set up enroute, manned day and night by the Freerunners volunteers. These aid stations provided water and other energy rich nutrition to the tired runners which was much needed during their near 30 hour toil. They were used as a temporary resting and recuperating points by the runners. Each runner who completed the race was awarded a grand trophy at the concluding ceremony on 21st November. 
ADVT