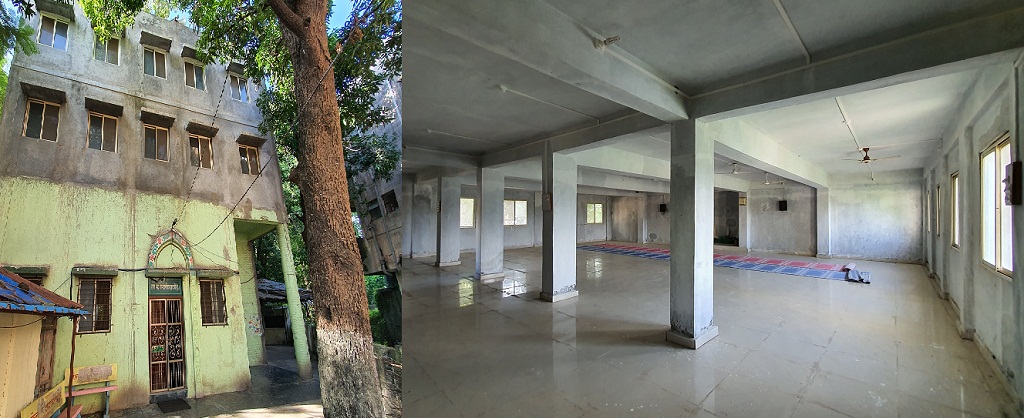 Shikha Chaurasia
Pune, 5 August 2020: Jama Masjid in Vadgaon Maval has been handed over to the local administration for conversion into a quarantine facility for the Coronavirus disease (COVID19) patients. In this centre, patients from the locality will be treated. The mosque has a capacity of 80-100 beds.
A letter in this regard has been handed over by the official representatives of Jama Masjid Committee to the Maval taluka Member of Legislative Assembly (MLA) Sunil Shelke. Jama Masjid committee has taken this decision as they wanted to help out as the COVID-19 cases increasing rapidly and there is a shortage of hospital beds. This decision was welcomed and appreciated by MLA Shelke.
The letter was handed over on Saturday by Jama Masjid Committee members Aftab Syed, Yunus Bhai Momin, Rashid Shaikh, Salil Tamboli, Abdul Bhai Shaikh, Raji Ibrahim Bhai Shaikh and Maulana Mujib Shaikh.
The letter given by the committee says, "The prevalence of Coronavirus is increasing day by day. Maval taluka also has a reported large number of COVID-19 cases. Considering the outbreak situation in the area, we feel that the Jama Masjid site should also be used as a quarantine facility for treating patients. The mosque has a seating capacity of about 80-100 beds which can be useful for providing good healthcare facilities to COVID-19 patients."