Pune: Witness the Beauty of Nature and Art at Yogini Art's Painting Exhibition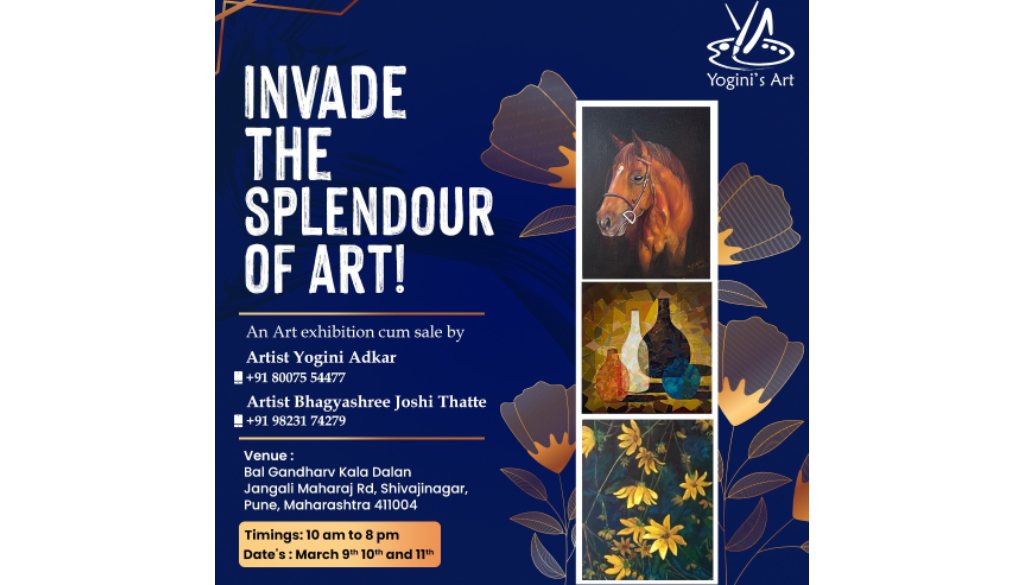 Shivajinagar, 8th March 2023: The residents of Pune are in for a treat as they will have the opportunity to witness an exquisite display of colors and creativity. Yogini Art presents a painting exhibition featuring the works of two talented female artists, Yogini Adkar and Bhagyashree Joshi-Thatte. The exhibition will showcase an array of painting styles, including nature, still life, wildlife, portraits, and traditional and modern art.
The exhibition will take place from March 9 to 11 at Balgandharva Kaladalan and was inaugurated by Deputy Commissioner of Police Smartana Patil on Thursday. The exhibition will commence at 11 am on March 9, and the organizers are encouraging art enthusiasts to visit and support the artists. Don't miss the opportunity to immerse yourself in the world of art and appreciate the creativity of these two talented women.