Pune Woman's Artwork Used For Public Awareness In The US Presidential Election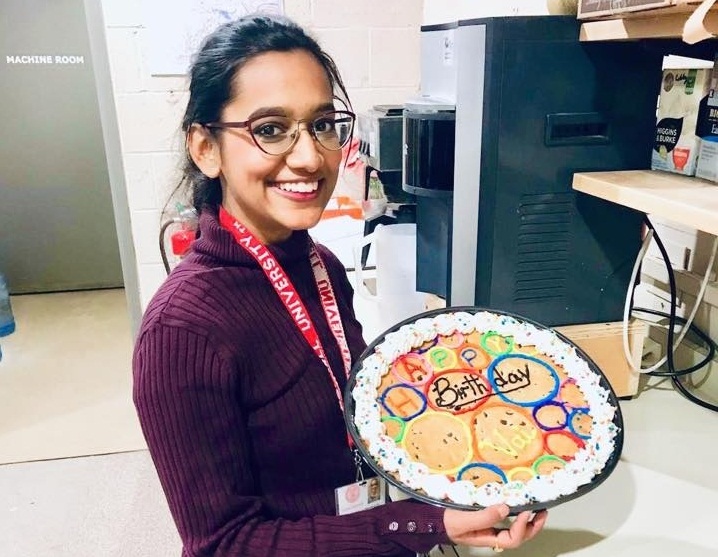 Friyana Munshi
Pune, January 19, 2021: Indian-origin Kamala Harris made history by winning the US Vice Presidential election. Biden appointed 20 people of Indian descent to key positions in his administration. 
Today, Vaidehi Reddy (21) of Pune has allowed Indians to be proud by the means of her art. Think Woman, a Maryland-based organization that raises awareness among women in the United States about the presidential election used Vaidehi Reddy's painting 'Thinkwoman' as a symbol of the campaign. She is in the USA studying Fine Arts degree at Cornell University.
They used this painting online as well as offline campaigns. The aim of the campaign was to encourage more women to vote, to create awareness among women voters about important issues in the elections. According to the organization, the campaign was well-received due to this painting.
The portrayal of a woman in this painting by Vaidehi is of the present generation. Moreover, this painting depicts the inspiration, thoughts, and dreams of a woman of this century, so this painting was selected by the organization 'Think Woman'. Vaidehi created the painting in 2018. The painting falls into the category of Abstract Contemporary Style.
Vaidehi has received many honors before. She had earlier won the Google Doodle competition at the national level in 2014. She has also been honored by many foreign government organizations for her contributions to painting. She was also the first Indian student to receive a Rs 2 crore scholarship from Cornell University in the United States. Vaidehi completed her schooling at the Army Public School, Camp, in Pune. Her father is serving in the Indian Army.