Punekars brace for more rains till June 6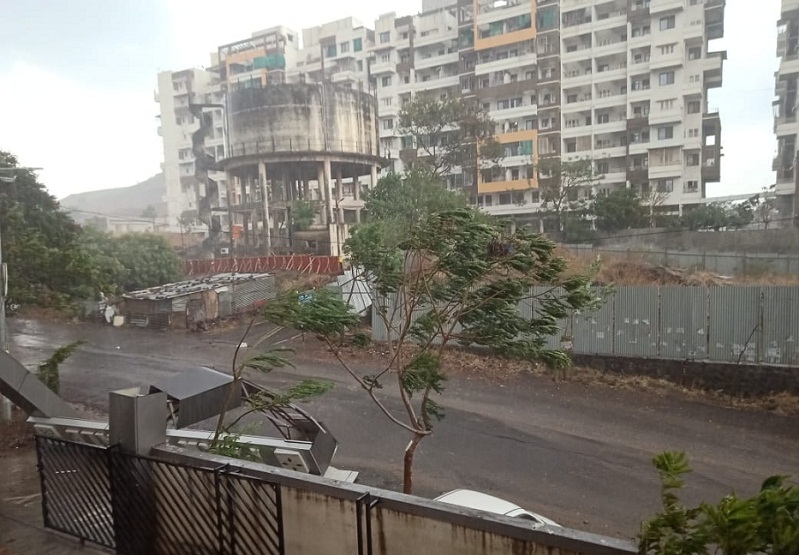 Pune, June 2, 2020: With southwest monsoon hitting parts of Kerela, pre-monsoon rains are experienced in different parts of Maharashtra. The effect of the low-pressure region in the Arabian Sea generated strong winds, lightning, thunderstorms and torrential showers in Konkan, Central Maharashtra and Marathwada.
IMD forecast division head Anupam Kashyapi said, "The cyclonic rotation is likely to intensify into a depression over central and joining Arabian sea and is likely to strengthen into a cyclonic storm during the next 24 hours. The cyclonic situation is likely to bring rain to mainly Konkan and Goa regions, including central Maharashtra. The massive rains might lead to flood and preparation with a proper drainage system is critical."
Furthermore, Not only the rains have brought relief from the summer rains and will speed up the pre-cultivation work for the Kharif season. Strong winds and hailstorm have damaged fruits, vegetables, millets and sugarcane crops.
Additionally, heavy rains along with strong winds and thunderstorms lashed Pune district as well. Light to moderate rain fell in Junnar, Purandar, Daund, Shirur, Haveli, Khed, Ambegaon, Maval, Mulshi, Bhor and Velha talukas on Monday. This caused damage to summer millet and sugarcane crops. In Satara district, Satara city, Karad, Koregaon taluka received hailstorm with the wind. This rain will be useful for sugarcane, turmeric and paddy crops. However, the damage has been increased due to strong winds. The hailstorm hit Sangli, Miraj and Tasgaon, Khanapur, Shirala and Miraj talukas of the district. Strong winds and hail damaged grape and vegetable crops in some places.
Moreover, pre-monsoon rains also lashed the Sindhudurg district. It rained in most parts of the district with thunderstorms and strong winds. Rain showers fell in ten talukas of Nagar district. In Marathwada, Osmanabad, Aurangabad, Nanded, Hingoli, Parbhani and other places received less rainfall.