Punekars drive safely, roads to have 3D zebra crossing soon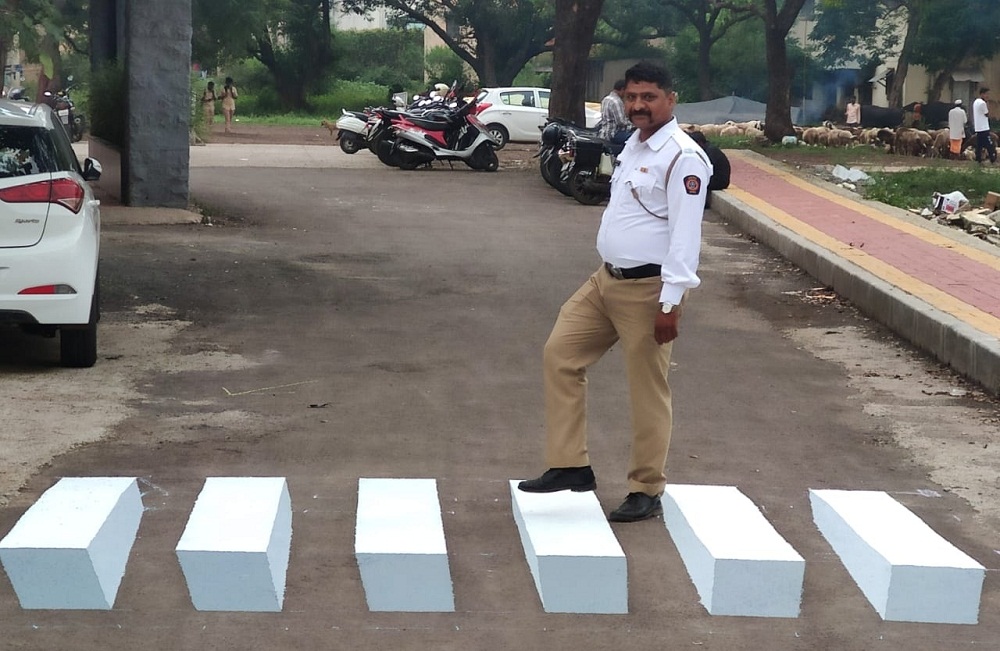 Sumit Singh
punekarnews@gmail.com
Pune, November 17, 2019: Pune has just unveiled its first 3D zebra crossing. It is a new form of road safety design.
The traffic branch of Pune city police has taken an initiative to reduce the rate of increasing road accidents. 3D zebra crossing is not a pop-up installation but simply a cleverly-detailed optical design. The design is intended to grab the attention of drivers to make them slowdown as they will immediately assume that an object is on the road. For the past few years, such crossings have been used in many European countries while the Delhi civic body has adopted this concept since 2016, to reduce the speed of vehicles approaching traffic junctions.
A design of the 3D zebra crossing has been painted on road on premises of DCP traffic office in Yerwada. "We are observing reactions of motorists. The PMC has been requested to paint 3D zebra crossings at four junctions in the city, using reflective colours", DCP (traffic) Pankaj Deshmukh said.