RADON Riders revel in joy as they celebrate the Birthday of The God of Cricket!!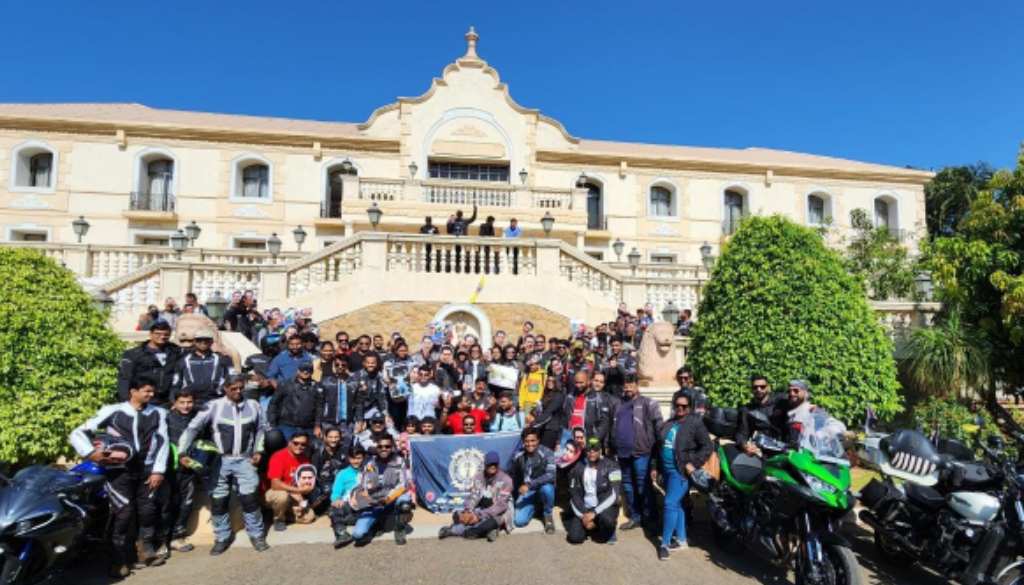 Pune, 26th April 2023: The god of cricket i.e., our beloved Master Blaster Sachin Tendulkar celebrated his 50th birthday recently. About 125 riders rode to a 'FOUR SEASONS Winery' in Roti Village from Pune, with banners and posters on their bikes and Stickers on their backs in a massive show of strength to raise a toast to the God of Cricket, Sachin Tendulkar. The riders ushered in his Birthday with masks on their faces and posters held high, chanting in unison: "Sachin Sachin!". There was a cake-cutting ceremony in honor of Sachin Tendulkar and a fabulous breakfast spread sponsored by Apollo Tyres.
The program was planned by Group Captain Smita Maskerhans, and Frm Core Committee -Dr. Kishore Shinde & Adv. Naresh Shelke. Sumit Gore, Jerry D'Cruz, Bhagyesh Kshirsagar, Bapu Gaikwad, Ajit Singh, and Akshay Vispute from the committee of Radon Riders contributed greatly.
Radon Riders is India's largest (Source IBW 2022), active, ISO Certified, Trademark Registered Riding group based in Pune. The group boasts of higher horsepower motorcycles as well as pride in the fact that it's their women who lead from the front.
The group Captain Smita Mascarenhas was quoted saying "Radon Riders is a biking brotherhood that is extremely safe and encouraging of women riders." They celebrate all events with equal fun and enthusiasm that is typical of individuals who love two wheels"
Dr. Kishor Shinde, (Core Committee RR) was spotted enjoying the event and managing the show flawlessly as the riders went wild with the Birthday celebrations of our beloved gem Sachin Tendulkar.
Adv. Naresh Shelke (Core Committee RR) who led the ride praised the group for their discipline and formation throughout the ride, considering it was a group of 125 riders on the road in the scorching heat of the summer.