Renowned Oncosurgeon Dr Bhushan Joins Pink Hope Initiative by Punekar News, Pledging Expertise to Empower the Community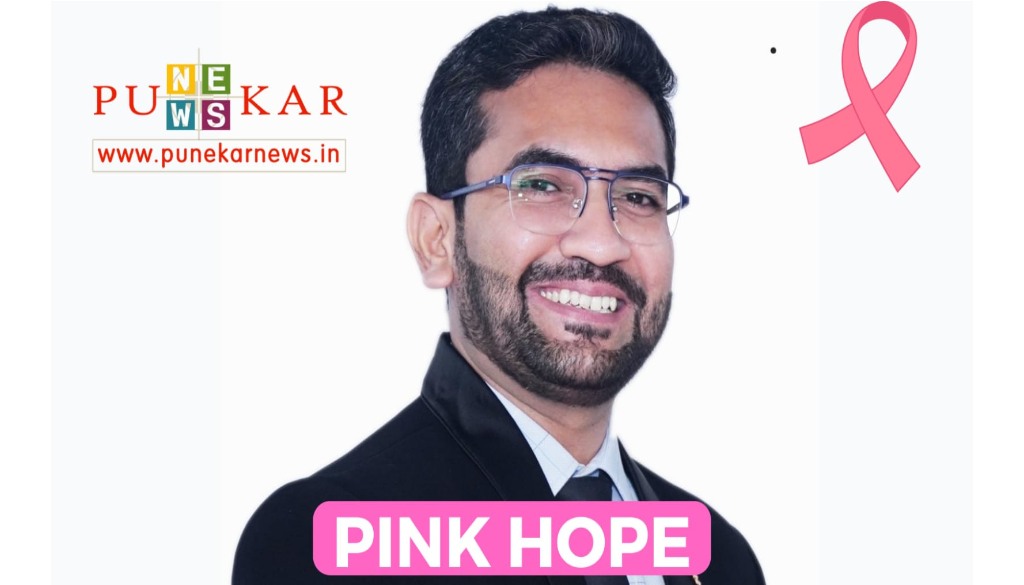 Amit Singh
Pune, 12th September 2023: In a significant development aimed at bolstering breast cancer awareness and prevention efforts in Pune, esteemed Consultant Oncosurgeon, Dr Bhushan S. Bhalgat, has joined forces with the Pink Hope Initiative by Punekar News. Dr Bhalgat's profound knowledge and extensive experience in oncology are set to be instrumental in the initiative's mission to empower the community with crucial insights into breast cancer.
Dr Bhalgat is currently associated with the Sahyadri Group of Hospitals in Pune as a Consultant Oncosurgeon. His illustrious career spans over seven years, during which he has performed numerous critical surgeries on cancer patients.
A distinguished alumnus of some of the most renowned medical institutions in India, Dr. Bhalgat completed his MBBS at the prestigious KEM Hospital in Mumbai. He furthered his medical education by acquiring a Master of Surgery (MS) degree from the Government Medical College and Ghati Hospital in Aurangabad.
However, his dedication to the field of oncology led him to achieve the highest qualification in cancer surgery, a Master of Chirurgiae (MCh), at the prestigious SMS Government Medical College in Jaipur. Dr Bhalgat's commitment to excellence is further evidenced by his advanced training in Laparoscopy at the World Laparoscopy Hospital in Delhi.
Beyond his clinical expertise, Dr Bhalgat has also made notable contributions to the academic world. He has authored numerous national and international papers that delve into various aspects of cancer research. His academic endeavors underscore his commitment to advancing the field and improving patient care.
The Pink Hope Initiative by Punekar News is dedicated to promoting breast cancer awareness, prevention, and early detection. Dr. Bhalgat's involvement promises to enhance the initiative's impact and expand its reach within the community. His wealth of knowledge and compassionate approach to patient care aligns seamlessly with the initiative's mission to create a world where breast cancer is not just treatable but preventable.
As Dr Bhalgat joins hands with the Pink Hope Initiative, it marks a significant step toward strengthening the fight against breast cancer in Pune. The initiative's emphasis on education, awareness, and support will undoubtedly benefit from the expertise and dedication of this esteemed Consultant Oncosurgeon.
"Pink Hope Initiative is a wonderful initiative taken up by Punekar News to spread awareness regarding breast cancer and empower women of the city to help them detect breast cancer at the earliest stage.
I would be delivering talks on "Empower Her" talk series as a part of this initiative.
Also, there would be community based camps in various housing societies of the city, where I would be coming in person to talk to people and screen them.
I would also be writing blogs on Punekar News as a part of this initiative, to give accurate information on breast cancer and clear the myths related to breast cancer diagnosis, screening and treatment", said Dr Bhushan Bhalgat, Consultant Cancer Surgeon at Sahyadri Hospital, Pune.