Breast Surgeon Dr. Girija: Inspiring Breast Health and Empowerment Through Pink Hope Initiative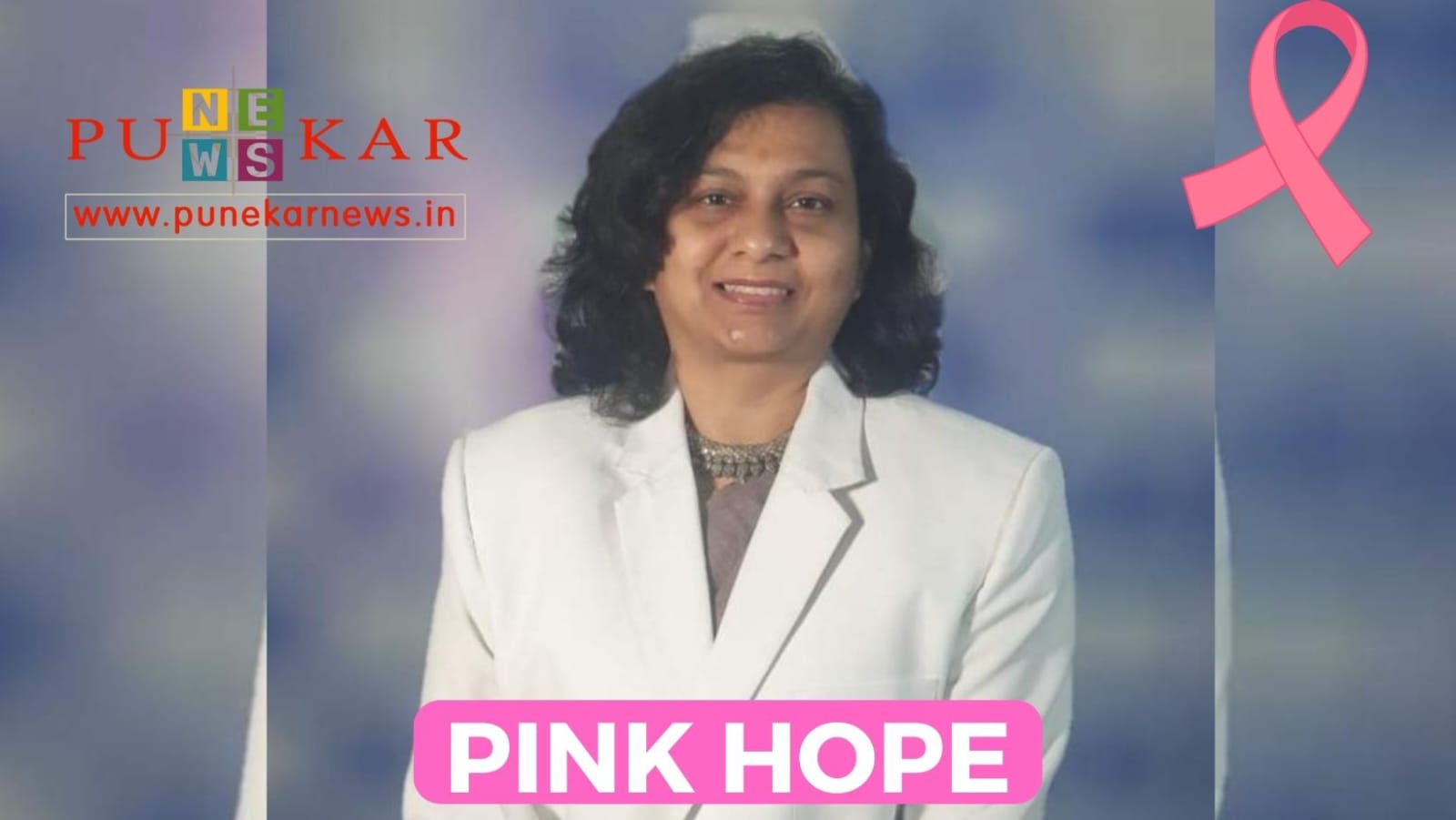 Amit Singh
Pune, 14th September 2023: In the realm of breast health and empowerment, Dr. Girija A. Patil stands as an unwavering beacon of hope. With 18 years of experience as a Senior Consultant Breast Surgeon in the Department of Breast Surgery, Dr. Patil has dedicated her life to improving the lives of countless individuals. Her remarkable journey, passion for patient care, and commitment to cancer awareness have made her an invaluable addition to the Pink Hope Initiative by Punekar News.
A Journey of Excellence
Dr. Girija A. Patil's journey in the medical field began with her Bachelor's degree in Medicine (M.B.B.S) from Dr. D.Y. Patil Medical College for Women in 2000. She further honed her skills by completing her Master's degree (M.S) at the prestigious K.E.M Hospital in Pune in 2005.
Her pursuit of excellence didn't stop there. Dr. Patil embarked on a remarkable academic journey that led her to the Royal College Of Surgeons Of Edinburgh, U.K, where she achieved the prestigious M.R.C.S Ed degree. This international exposure enhanced her understanding of surgical techniques and global healthcare practices.
Her unwavering dedication to breast surgery led her to complete a Fellowship in Oncoplastic Breast Surgery and a clinical observership in Breast Oncology at the renowned Tata Memorial Hospital in Mumbai. To further expand her expertise, she pursued a specialized Mch in Oncoplastic Breast Surgery.
Areas of Expertise
Dr. Patil's areas of expertise encompass a wide spectrum of breast health, including:
– Surgery for Benign Breast Lumps with a Focus on Cosmetic Outcomes
– Surgery for Malignant Breast Diseases
– Oncoplastic Breast Surgery
– Evaluation of all Breast Diseases
Her extensive experience and advanced training have equipped her to provide the highest quality care to patients dealing with breast-related issues.
A Multilingual Healing Touch
Dr. Girija A. Patil is not just a skilled surgeon; she is also an effective communicator. Proficient in English, Hindi, and Marathi, she can converse, read, and write in these languages with ease. Her multilingual proficiency enables her to connect with a diverse patient population, ensuring that language is never a barrier to quality healthcare.
An Advocate for Breast Health
Beyond her clinical achievements, Dr. Patil has passionately championed the cause of breast cancer awareness. She was recognized with the Pudhari Arogya Rakshak Award for her tireless efforts in cancer awareness. Additionally, she has been a faculty member at prestigious conferences such as the WORLDCON conference, where she shares her insights and knowledge with the medical community.
A Noble Mission
Dr. Girija A. Patil's journey has been deeply influenced by personal loss. She recently lost both her parents to cancer, reinforcing her mission to create awareness about this disease. As a part of her social outreach, she has decided to extend her full support to the Pink Hope Initiative by Punekar News.
In her own words, Dr. Patil states, "I lost both my parents to cancer very recently. Creating awareness about this disease has been my life mission. In that capacity as a part of my Social outreach, I have decided to support Pink Hope in full capacity. I would be writing awareness and informative articles and participating in their community workshops and talk shows. I have been treating women with Breast Diseases for the last 18 years, and I plan to lend my insights and experience to this noble cause."
Dr. Girija A. Patil's alliance with the Pink Hope Initiative is a significant step towards strengthening breast cancer awareness, prevention, and empowerment within the community. Her wealth of knowledge, dedication, and compassionate approach to patient care make her a true champion of breast health and empowerment.
As she joins hands with the Pink Hope Initiative, Dr. Patil's journey continues to be one of healing, hope, and making a meaningful impact on the lives of those she touches.