SADDLE UP! Firefox Bikes opens award winning 'Experience Centre' in Pune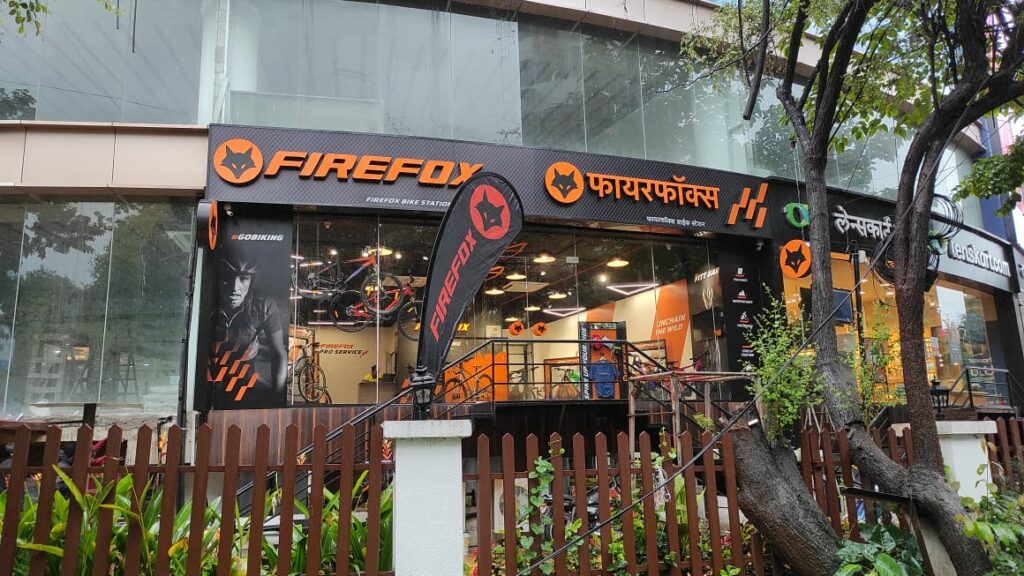 Pune(S.N)01 December 2022: Firefox Bikes, India's premium cycling brand (a Hero Cycles Group company) has announced the opening of its Experience Centre in Pune. The COCO (Company Owned Company Operated) store offers a unique, engaging and immersive user experience for premium and performance bikes. Situated at a prime location in JM Road, the store seamlessly combines technology, biking, and experiential retail. The move to launch an experience centre in Pune, is in line with the brand's expansion plans and commitment to create a culture of biking as a way of life in the country.
The modern and innovative design of the store is conceptualised by leading Design Agency Elephant Design, which won a Gold in the VMRD Retail Design Awards 2022. Each touch point of the Firefox Experience Centre is designed to elevate customer interaction so that they engage with the brand, its products, and services on a whole new level. The effortless browsable store layout assists the customers to understand the different bike segments and choose what is best suited to their needs.
The store displays a wide range of bikes across different categories from premium quality MTBs, Hybrid, Electric, Women, Kids and more to cater to different segments of customers. The store also flaunts a good spread of accessories to meet the comfort and styling of the customers.
Speaking at the launch, Sriram Sundresan, CEO, Firefox Bikes said, 'The reason for opening Firefox store in Pune is largely driven by the growing culture of cycling in the city. We are delighted to open ourexperience centre in a city that isso passionate about biking. The experience hub in Pune will ensure the best customer experience with the finest displays of bikes and accessories catering to every age group and their distinct needs. We see this store becoming a destination in the city for all bike enthusiasts. As a category leader we intend to create world class customer journeys at all touchpoints on digital & physical.'
'This format has been very well received in other cities and we look forward to offering the same holistic experience to our customers in Pune as well', he added.
Firefox Bikes has clocked tremendous growth in the last few years. These brick-and-mortar experience centres are part of our omnichannel strategy to create Firefox biking community in key cities.
Firefox omnichannel business model combines D2C (direct-to-consumer) innovations and a countrywide offline network. Every online purchase is mapped to a dealer offline through a customized enterprise resource planning (ERP) system. Currently, Firefox Bikes has stores across India, including all major cities like Delhi, Mumbai, Bengaluru, Pune, Chennai, Hyderabad, Jaipur, Kolkata, Lucknow, Guwahati, Bhopal, and many more. Over the end of this year, Firefox Bikes plans to enter newer geographies by opening more stores. The stores will be set up in both metropolitan cities as well as smaller cities and will cater to a wide range of target audiences
About Firefox Bikes
Established in 2004, Firefox Bikes, a Hero Cycles group company is India's leading bicycle brand, offering an exclusive & expansive range of premium bikes & accessories. The brand offers premium quality, trendy mountain bikes, city bikes (or hybrid bikes), road bikes, women's bikes, kids' and junior bikes, and electric bicycles. Firefox Bikes has 500+ stores across India, including all major cities like Delhi, Mumbai, Bengaluru, Guwahati, Bhopal, Chennai, Jodhpur, Pune, and many more.