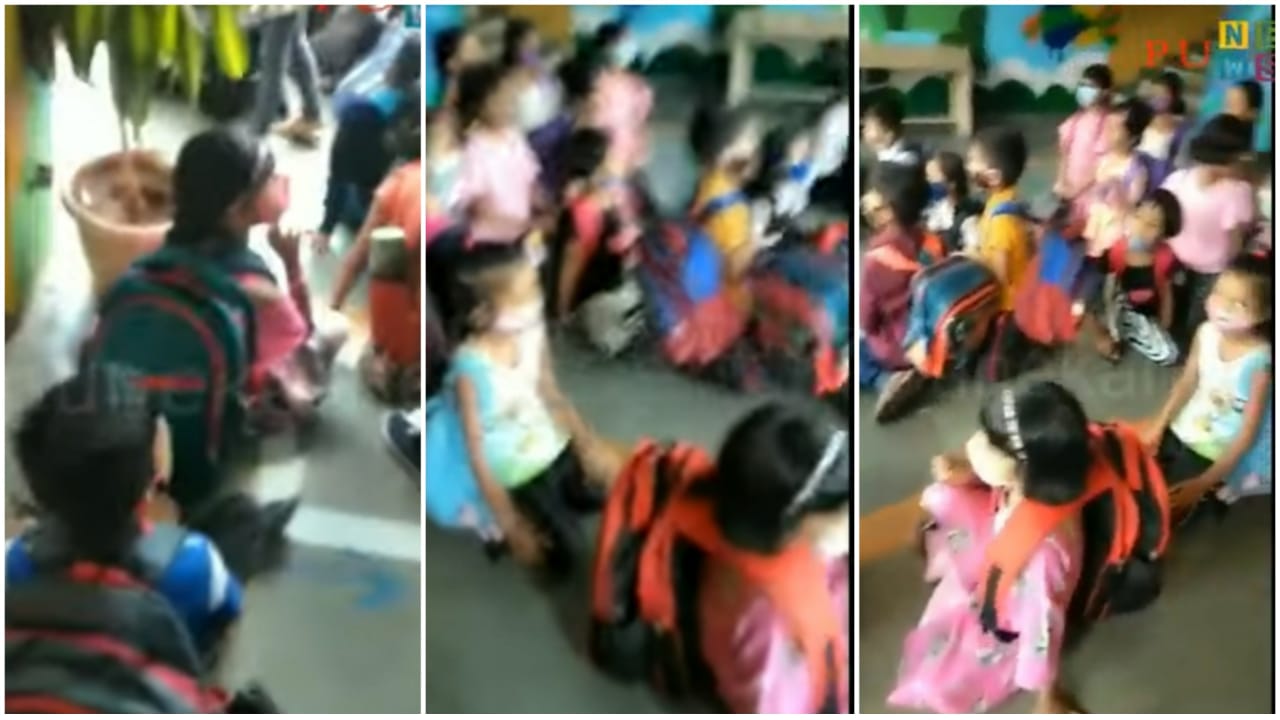 Sumit Singh
Pune, 1st December 2021: A day after the authorities had given an order to not start the schools of Std. 1st to 7th, a Pune Municipal Corporation (PMC) school, KC Thackeray – Vidya Niketan English Medium School, run by Aakansha Foundation in Somwar Peth conducted offline exams of their kindergarten students in the school premises despite the Government's orders to not open schools.
A video has gone viral showing many students attending the offline exams without any social distancing or proper precaution measures.
"Two batches are running regularly for grade 1st-10th, from morning 8.30 am to 11.35 am and afternoon classes from 11.35 am to 3.30 pm. All the kids are attending the school, but sadly there is no one following social distancing" some parents told PunekarNews.in
We reached out to the school and an official said that few kids had come for clearing their doubts. "The parents had pressurised following which we called some kids. A teacher sat for one on one session with the kids. As there is a COVID pandemic, we did not call all the students as there is restriction", she added.
When contacted, Minakshi Raut, PMC Primary Education Officer, said, "We are not aware of this incident and have not received any complaint. We will immediately look into this matter, send our team to the school and take action accordingly."
Also Read Is It Unusual Rain In December In Pune? Know What Past Records Say