Seva Sahayog Foundation helps women to earn a livelihood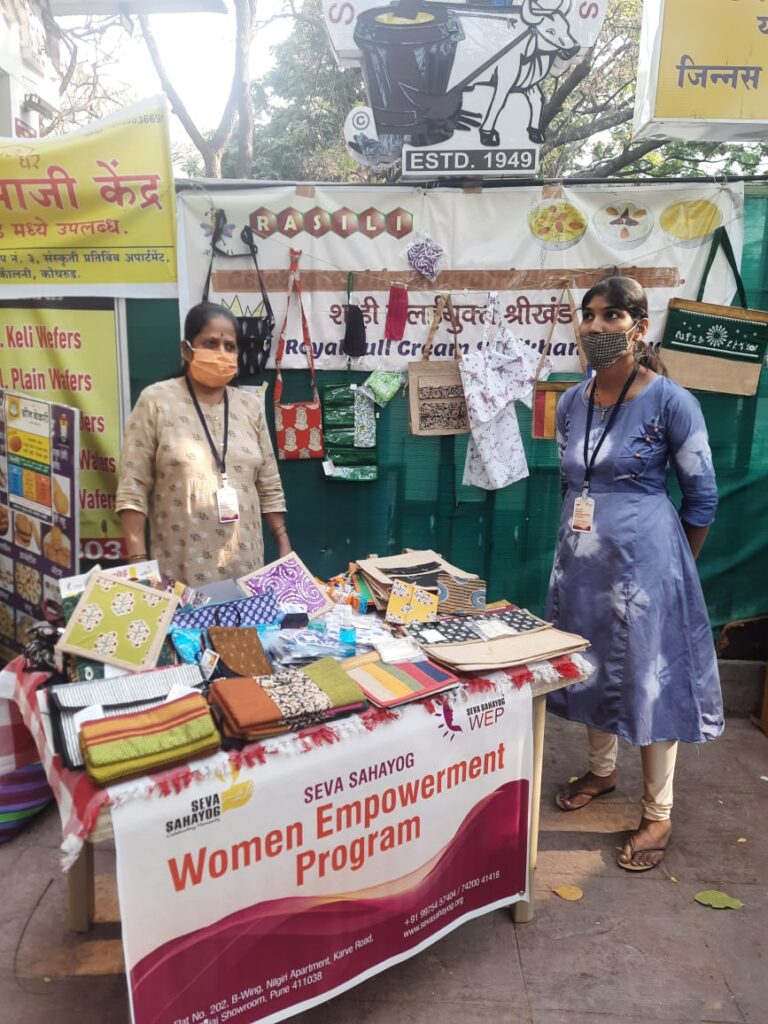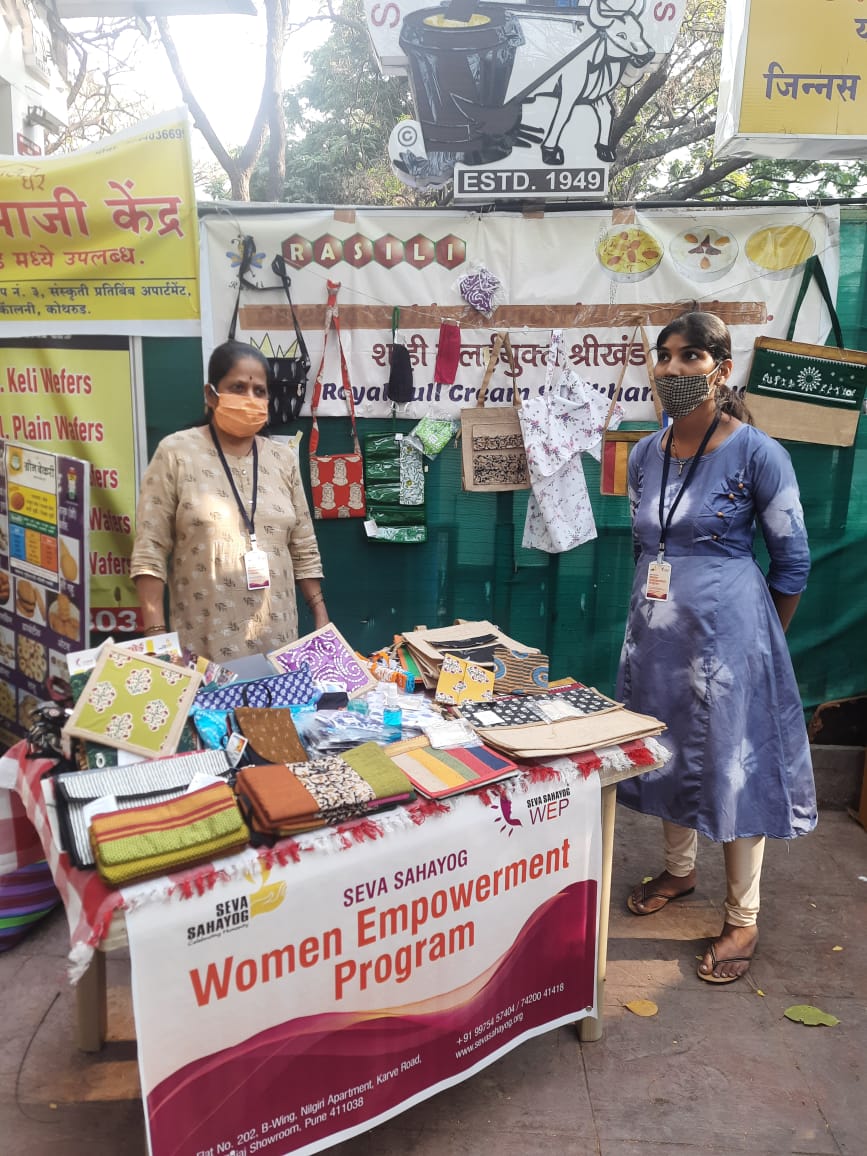 Pune, March 8, 2021: Seva Sahayog Foundation, a charitable organization undertook a unique concept to honour women on the occasion of International Women's Day. The foundation under its Women Empowerment Program trained women who lost their jobs during the Corona pandemic to earn a living through various means.
The foundation, in order to re-employ and engage women who lost their means of livelihood during the lockdown period, provided training in sewing and making food items to these women and also marketed their products for selling.
Under the initiative, exhibitions of jute bags, cloth bags, purses and other food items had been set up at about 50 prime locations in Pune between March 5 and 8 in which about 50 women and volunteers from various parts of the city participated to sell their items.
"There was anxiety and depression among lots of women due to lack of work. But this concept, which has received good response from the people has instilled confidence in us and has offered us a chance to earn a living," said the participants.
Seva Sahayog Foundation has been working for the last 15 years in Pune and Mumbai for the underprivileged sections of the society in various fields including education, health, hygiene, and character building. The foundation also provides various types of assistance to needy schools and service organizations and also conducts studies in various parts of the city under its 'Samatkarsh' project.
The foundation also runs several activities like customer service philosophy, environmental conservation, Nirmal Wari Abhiyaan, sanitary napkin production center, tree planting and computer training.