Pune: Credit Suisse VP Killed In Road Accident By Drunk Driver; After Outrage On Social Media Accused Sent On 'Gardening Leave' By His Company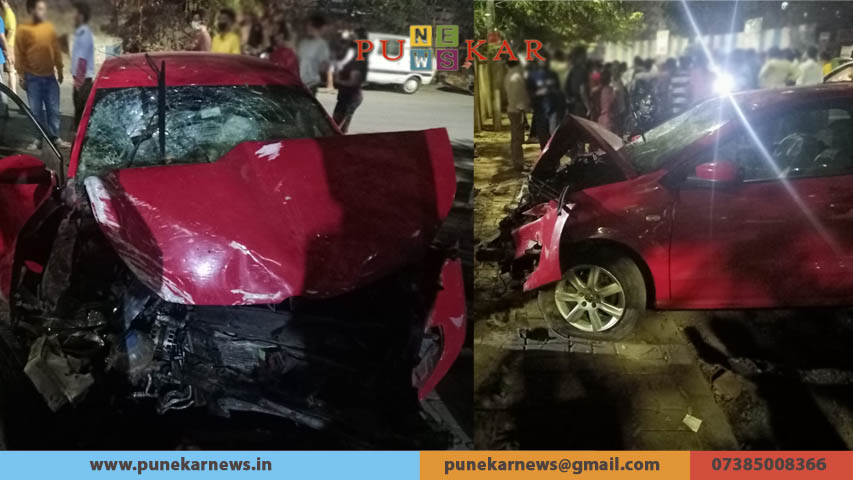 Mubarak Ansari & Sumit Singh
Kharadi, 8th March 2021: A 38-year-old man, who was grievously injured after being hit by the car of a drunk driver on the intervening night of March 6-7, succumbed to his injuries during treatment at Columbia Hospital. Meanwhile, the accused arrested by Pune city police's Chandan Nagar police station has been released on bail.
The deceased has been identified as Credit Suisse Vice President Ankur Khandelwal, a resident of Kumar Primrose society in Kharadi. Based on a complaint from his wife Roshni Khandelwal (35), an FIR has been registered against Jovinson James, a resident of Akurdi.
According to police, the incident took place around 12.20 am on March 7. Ankur, his wife and their nine-year-old son had gone to see off a friend's family around midnight. "We were standing on the footpath when a speeding red car came from Ganga Constella side and hit my husband. The driver James was drunk", the FIR states.
Police said that Ankur had got sandwiched between the car and a compound wall of Kumar Primrose society. The impact was such that the wall is broken. Roshni also sustained injuries on her hand. Ankur was immediately rushed to Columbia Asia hospital in the car of their society secretary Monaksha Shah. However, he succumbed to the grievous injuries all over his body.
Police recorded the statement of Roshni at the hospital and arrested James. He was charged for offences under sections 337, 338, 427, 184, 185, 119, 177 and 279 of the Indian Penal Code (IPC). However, he was released on bail later. Now, cops said that more charges will be added against him for the death of Khandelwal.
Meanwhile, Kharadi residents, as well as relatives and friends of Ankur, have launched a campaign on social media with hashtag
#justiceforankurkhandelwal
After criticism, ID Medical, the employer of accused James, sent him on gardening leave. "ID Medical is deeply saddened by this incident and our condolences are with the family, friends and community. We are actively supporting the Police investigation whilst also carrying out our own internal investigation. The employee involved has been placed on gardening leave", the company tweeted.