Shama sikander sizzles like a Hollywood star in the new photoshoot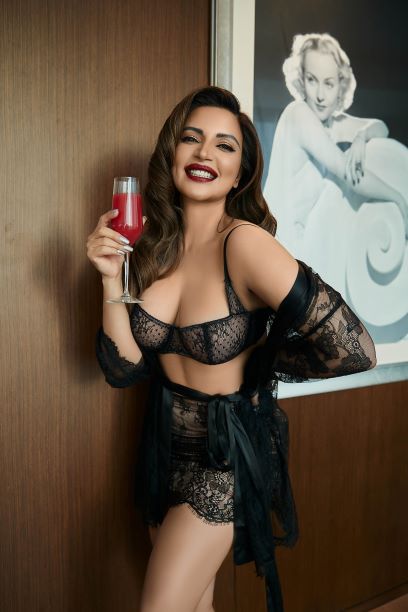 Mumbai, 20 January 2021: Shama Sikander recently shot for a new set of pictures and she looks absolutely stunning. She looks totally like a Hollywood star taking us back to the era of Moulin rouge and royalty at its best. She wears a golden dress with a golden backdrop and all of it makes a stunning picture. She has worn gloves as well as the yesteryear Hollywood stars did. The retro looksan goes really well and shama pulls it off royally well.
We got in touch with shama and here is what she has got to say, "Well it was designed to match some of the best of times from Hollywood. We wanted to go Chicago downtown meets Moulin rouge in a retro meltdown. That was the idea behind the shoot and from the results that I have seen, it seems to have come out good. The photographer has been so good. It's been an absolute treat. I am sure there is more that we would work on. This shoot was under production for quite some time and I am glad it's materialized well."
We wish shama a very happy new year. She looks adorable and she amazes us every single time. Way to go, girl.
Follow Punekar News: