Social Worker Ikram Khan Bags Prestigious COVID Warrior Award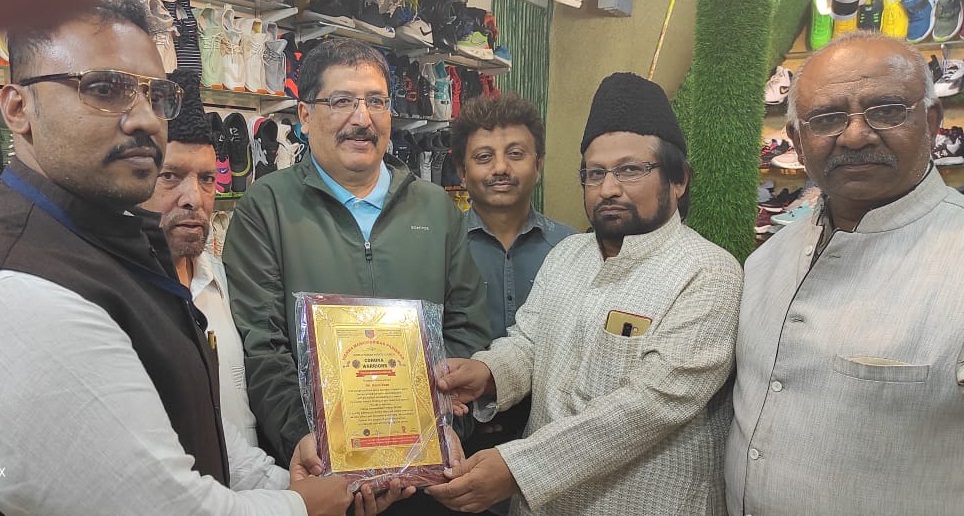 Pune, 22 March 2021: Prominent Social worker Ikram Khan who is the owner of Pune's famous Sohos Toscana Restaurant was recently awarded the prestigious COVID warrior award by World Human Rights Council.
Khan is known for his major contributions towards the cause of the poor and needy. He had started a 24×7 kitchen for the poor people affected during the peak of the COVID-19 crisis and made major contributions towards the welfare of the citizens at large.
In its encouragement certificate, the council stated that Khan proved to be a role model for the country through his selfless and untiring work for the cause of humanity. He is also the President of Maharashtra's pioneering hockey body, the Maharashtra Hockey Association.
Known for his extremely humble and down to earth personality, Khan's efforts have been praised both at the national and state level. Khan has been at the forefront in running community kitchens in Pune where his volunteers have fed over 2 lakh poor and needy people with warm lunch and dinner food packets during the lockdown.
Ikram Khan is popularly known as a golf champion of international repute and has received several awards of national integration and communal harmony by important personalities of the country.