Society is gradually changing its attitude towards women'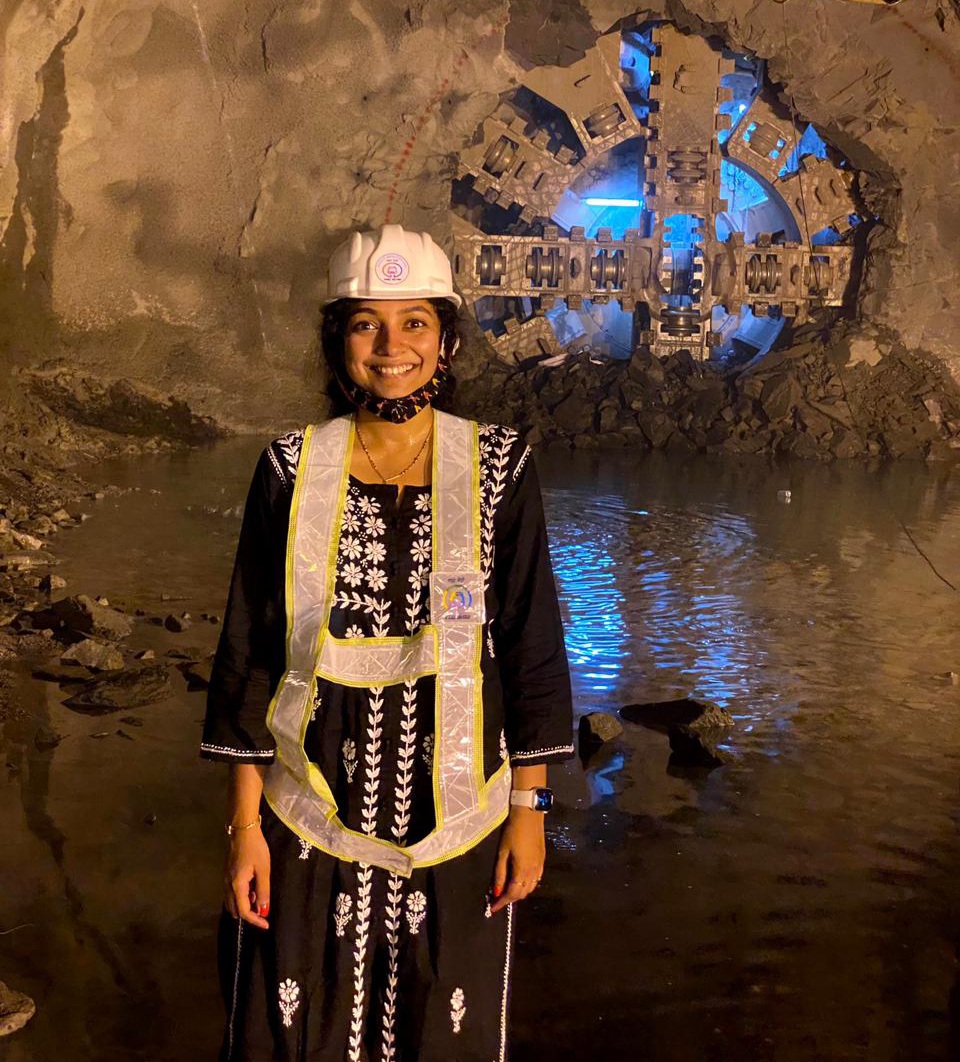 Manasi Saraf Joshi
Pune, March 8, 2021: Strategy, planning, and execution are keys for any project. Pune Metro, the ambitious project of the city has many novelties. And one among them is the only Woman Civil Engineer working for the underground Pune metro.  
Meet young, cheerful, and booming with positivity Shivani Pawar. A civil engineer from the College of Engineering, Pune, Shivani always liked challenges. This year's International Women Day's theme is 'Challenge to Change', I am lucky that I am part of it. I am the only woman engineer working for underground Pune metro task", she mentions.  

She said, "since childhood, I always wondered about the high-rise buildings. Their structures, their design, the height, and their construction. The curiosity used to make me restless." 

"Though I had not decided about the career option, designs always fascinated me. I wanted to do a career related to designs and thus I selected civil engineering", she further explains. Shivani's father has a business in textiles, while her mother is a homemaker. Her younger sister is a software engineer. A happy family of four, Shivani completed her schooling in Nashik.  

"When I got admission at COEP, I came to Pune. I graduated from the college in 2017 and joined a Mumbai-based firm before the Pune metro offer came my way", she informs. "It was a challenging task and I accepted it", shares Shivani while working on her task.  
"My work is full of challenges. We have to interact with so many people for various reasons, be it for taking permissions like tree department, building department various government departments and the public", she says. 
 
"Pune Metro is something close to the heart of each and every Puneite. We have to respect their feelings while going by the planning. The most challenging thing while constructing the underground route was when we had to change the station first located at Budhwar Peth. We had to completely re-locate to another place owing to the public demand", she explains. 

"When there is any change, it is a herculean task. We again had to change the entire strategy, planning, as well as execution, and most importantly, the mindset of the people", she said. The underground route is from Agriculture College to Swargate which is 5.5 km long and 30 feet deep. 

When asked which was the most satisfying moment while working for Pune Metro, she said, "we could complete the station at Pune court within the stipulated time period. It was really satisfying as the work itself is very challenging", she reminisces.  

Shivani who aspires to reach a managerial post in her field, said, "the society is changing its attitude towards working women. I have very supporting and motivating colleagues".
Follow Punekar News: