SOUTHERN COMMAND CELEBRATES 73rd INFANTRY DAY AT NATIONAL WAR MEMORIAL, PUNE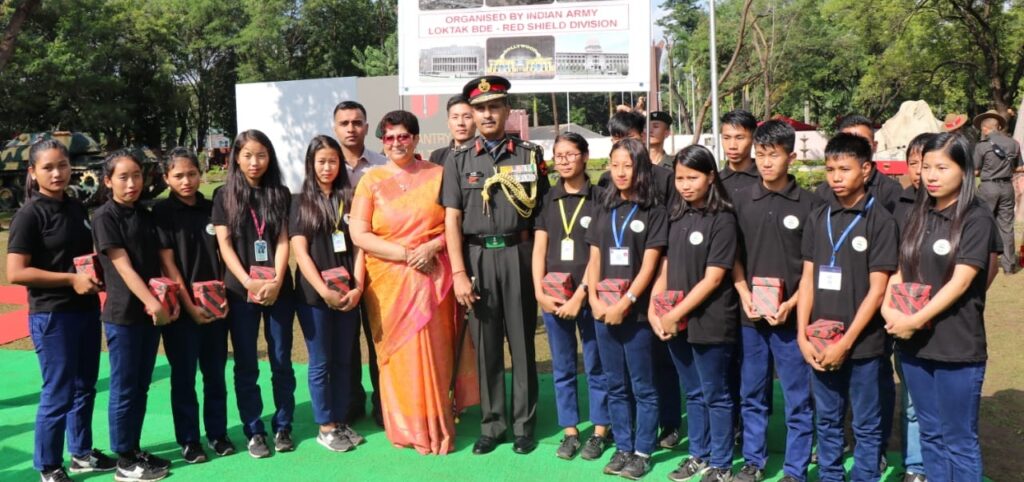 Pune, October 27,2019: 27th October is celebrated as Infantry Day by the Indian Army every year. It was on this day in 1947 that the First Battalion of the SIKH Regiment was airlifted from Delhi and landed at Srinagar to liberate Kashmir valley from the invading tribals who were supported by Pakistan Army.
The Infantrymen have been a part of all campaigns, wars and operations that the country has participated i.e., World War I, World War II, 1947-48, 1962, 1965 and 1971. The various operations in which they have participated include Operation PAWAN, Operation VIJAY, Operation PARAKRAM, Operation MEGHDOOT, Operation RAKSHAK and Operation RHINO.
To commemorate the 73rd Infantry day and honour the supreme sacrifice of the Infantry personnel who have taken part in all the campaigns and operations of the Indian Army, a solemn Wreath Laying Ceremony was organised by Southern Command at National War Memorial, Pune on 27 October 2019.
Lieutenant General SK Saini, Ati Vishisht Seva Medal, Yudh Seva Medal, Vishisht Seva Medal, General Officer Commanding-in-Chief, Southern Command, laid the wreath in remembrance and honour of all those members of the Infantry fraternity, who made the supreme sacrifice for the country.
The Army Commander complimented all Infantry men for their devotion towards duty and indomitable spirit while working under trying and difficult conditions and urged them to continue to serve with dedication and uphold the values of our great Indian Army.
14 students (Eight Male and Six Female) and three teachers from Khoupum Valley, Manipur were also present for the Wreath Laying Ceremony at the National War Memorial, Pune. The students of classes 10th and 12th were on a visit to Mumbai and Pune as part of National Integration Tour under Operation Sadbhavna.
Subsequently the students and teachers interacted with the Army Commander who brought out, that the aim of such visits was to expose the children from far flung and remote areas of the country to the developments, educational opportunities, rich culture and secular character existing in the country.
The children were also given souvenirs as a token of remembrance by the Mrs Neena Saini, Regional President, Army Wives Welfare Association (AWWA).