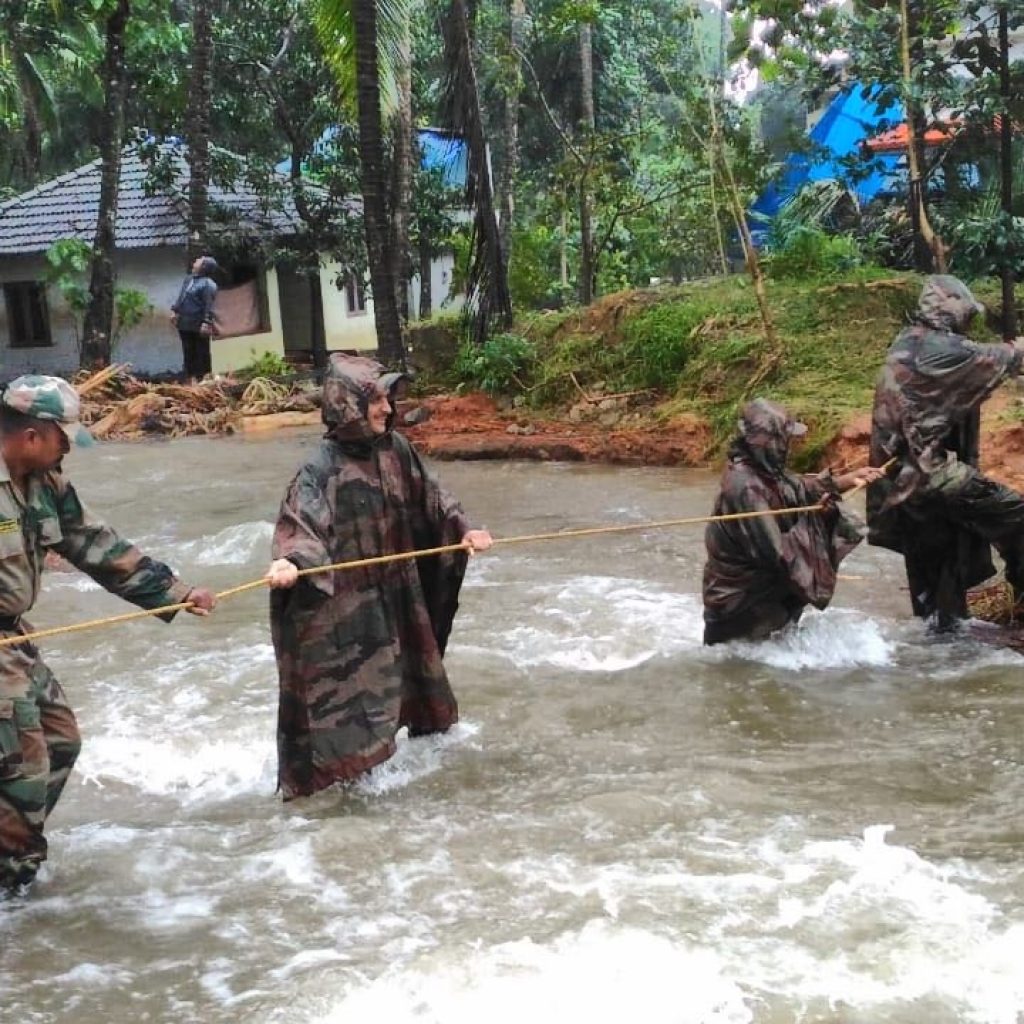 Pune – Incessant rains in many parts of Kerala over the past few days have put the normal life out of gear in a number of areas. The worst hit by floods are areas of Kannur, Wayanad, Kozhikode, Idukki and Mallapuram. Five columns comprising more than 30 Composite Teams of the Indian Army are working round the clock to ensure that even the last person stranded at any remote floods hit area is rescued.
The troops of the Defence Security Corps Centre and Bison Division are operating 24×7 to help rescue civil population from these inundated areas. In addition to the Composite Teams there are more than three Engineers Task Force with more than 100 personnal of the Indian Army, which are establishing temporary bridges on washed away roads, removing debris and using Assault Boats to traverse the inundated areas in the rescue missions. The Indian Army troops are relentlessly involved in the rescue operations in the flood affected areas fighting bad weather, poor communications and connectivity.
A total of more than 500 people including elderly, women and children were rescued from of various location where the Army teams are presently operating.