Summer Camp workshop designed by EsselWorld Bird Park allows kids to handle, interact and learn about more than 500 species of exotic birds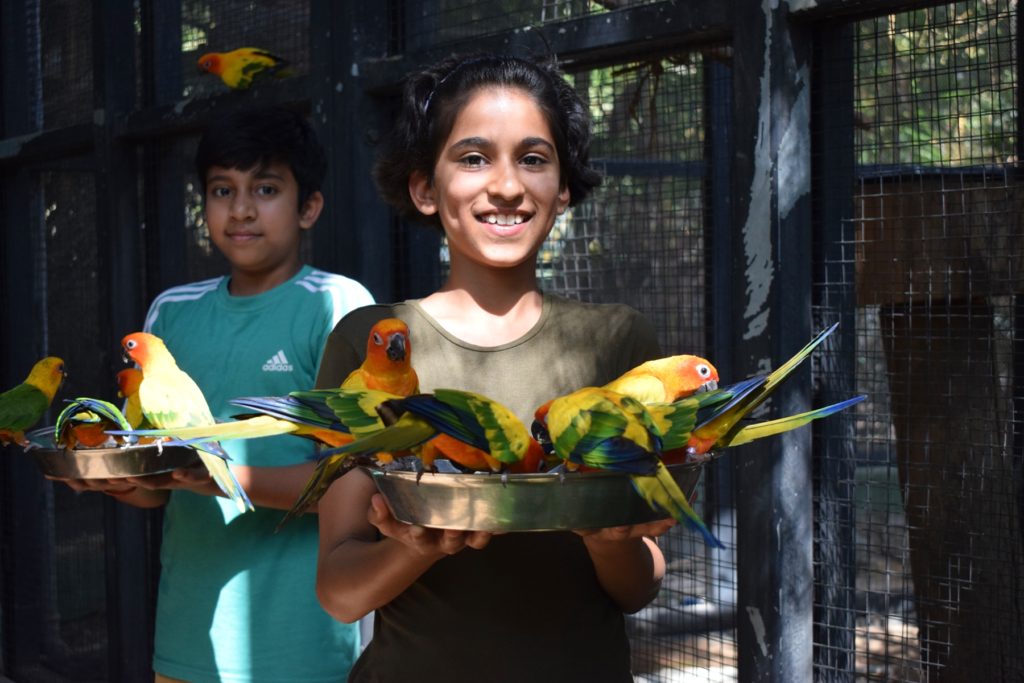 Mumbai, June 3rd, 2019: EsselWorld Bird Park, India's first walk through aviary is a home to over 500 exotic birds from more than 60 different species around the world. This unique family destination has something fun, educational and inspiring to offer to all its visitors each time they make a trip to this close to nature ecosystem. This summer, EsselWorld Bird Park has an exceptional and unforgettable experience in store for their young visitors. A first of its kind Summer Camp workshop that will give children a unique opportunity to understand and learn the skill of bird keeping by the finest team of Indian Bird handlers.
The 4 -hour workshop will cater to the children of the age group of 10 to 16 years.
The EsselWorld Bird Park Summer Camp program will cover:
· Orientation of the EsselWorld Bird Park Junior Bird Keeper Program
· An introductory discussion about the Bird Kingdom
· A chapter on understanding the Bird Habitats
· Nutrition & Dietary elements suitable for Birds
· Field Training session with an experienced Bird Trainer
· A chapter on Feather Collection and details on making note of the findings
· An open Q&A session with the Bird Experts to address to all the curious queries of the young participants
All the participants will receive a certificate on the successful completion of the training program.
· Workshop Fees: Rs. 2000 only
· Timings: Monday – Sunday, 12 Noon – 4 PM
· To Register please call on +91 96195 11832 OR Register at the park itself.
· Venue: EsselWorld Bird Park, Gorai Village, Borivali West, Mumbai – 400091.
Follow Punekar News: