Sushmita Sen And Lalit Modi In A Relationship, 'Not Married Yet'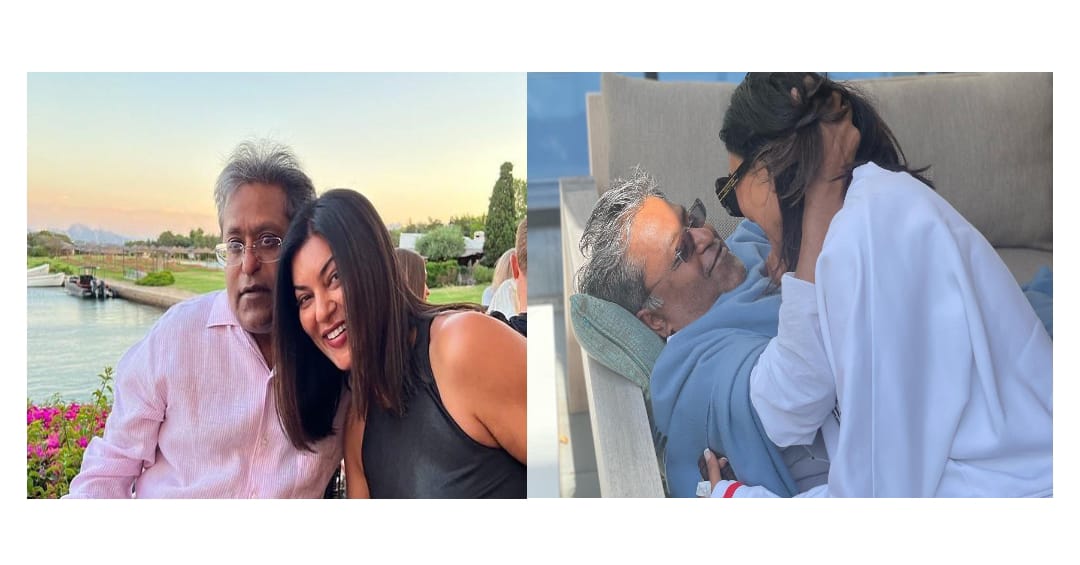 Mumbai, 14th July 2022: Fans of Bollywood actress Sushmita Sen are quite surprised when the news has surfaced that she is dating Lalit Modi.
Modi shared some pictures on social media posts and announced to be in a relationship with Sushmita. Photos of Sushmita Sen and Lalit Modi are becoming viral on social media and social media users are reacting fast.
Lalit Modi had posted on social media some time ago, in which he shared pictures with Sushmita Sen. Along with the pictures, Lalit Modi wrote in the caption, 'Just returned from a global tour of Maldives and Sardinia with family, and my better half Sushmita Sen. Finally a new beginning of life. Over the Moon.'
In his caption, Lalit Modi also used a lot of heart emojis. Modi's tweet quickly went viral on social media. Social media users started congratulating the couple on their marriage, after which Lalit Modi immediately posted another.
Lalit Modi wrote in his second tweet, 'Let me make it clear that we are not married, we are dating each other. But the wedding will also happen very soon one day.'
Actually, Lalit Modi wrote better-half for Sushmita Sen in his first tweet. After which the fans thought that both of them got married. Fans started congratulating them on social media. But soon after that, they clarified that they are dating now but will get married soon.
Lalit Modi was born on 29 November 1963. He is 10 years older than 46-year-old Sushmita Sen. Lalit Modi is an Indian businessman. Indian Premier League (IPL) was founded by Lalit Modi. He was its first chairman and commissioner. He ran the tournament for 3 years (till 2010). Lalit Modi also presided over the Champions League from 2008-10. He was the Vice President of the Board of Control for Cricket in India (BCCI). He has also served as the President of the Rajasthan Cricket Association (2005–09 and 2014–15) and as the Vice President of the Punjab Cricket Association.
On the personal front, Lalit Modi is a divorcee and he also has two children. According to media reports, while studying abroad, Lalit Modi fell in love with his mother's friend Minal Sagarani. He got married. However, this marriage did not last and they got divorced. They had a son Ruchir and a daughter Alia.