Taapsee Pannu to cross paths with Ram Kapoor on Sony TV's Bade Achhe Lagte Hain 2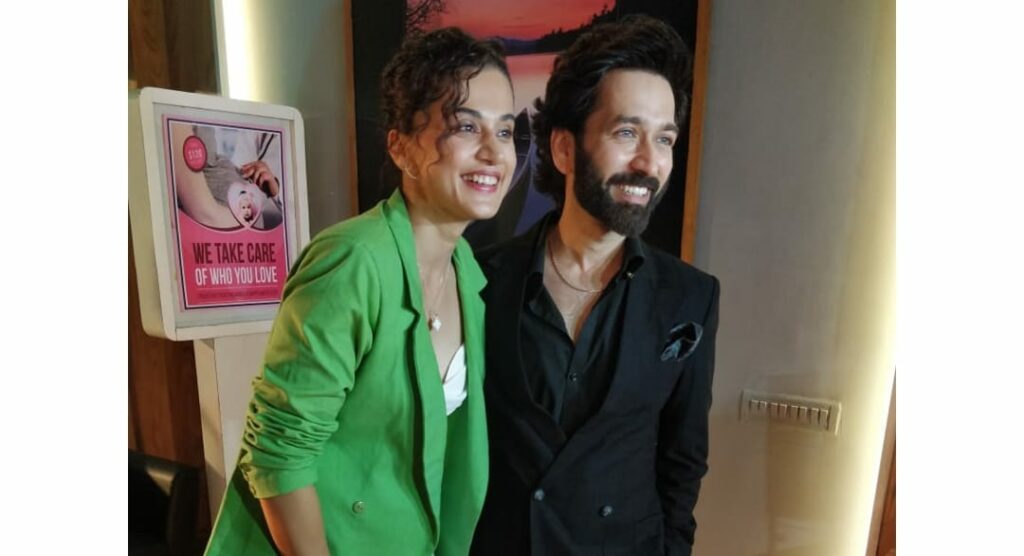 Pune, 17th August 2022: This week, on Sony Entertainment Television's much loved show, Bade Achhe lagte Hain 2 will see talented actor Taapsee Pannu as 'Antara' from her upcoming mystery drama 'Dobaaraa' make a grand cameo in the show. In the forthcoming episode, Antara will be seen crossing paths with Ram Kapoor (Nakuul Mehta) in a hospital and unravel the conundrum that surrounds his life.
As per the sequence, Priya who is aware of Nandini's fake illness informs Ram and in order to prove herself right she consumes the medicines and ends up in the hospital. As things have been between them (Rama and Priya) in the past, Ram finds it difficult to trust Priya once again and go against his family. On the other hand, as Ram is surrounded by the mystery, he meets Antara in the hospital where she tells Ram that she is here in search of her daughter and is also looking to open the truth that happened.
Having shot the episode recently, Taapsee Pannu spoke about her experience of collaborating with the cast of Bade Achhe Lagte Hain 2. Taapsee said, "I have watched a few episodes of Bade Achhe Lagte Hain 2 and, the title track of the show is always in my mind. It is a very different feeling coming on the sets of the show which we watch on television, as the working style of the serials is different from film sets. It is a new experience for me! Nakuul is a star himself! I am so glad to be part of this show and I hope people love this episode."
Tune in to the upcoming episodes of Bade Achhe Lagte Hain 2 every Monday – Friday at 8:00 PM and watch the drama unfold on Sony Entertainment Television