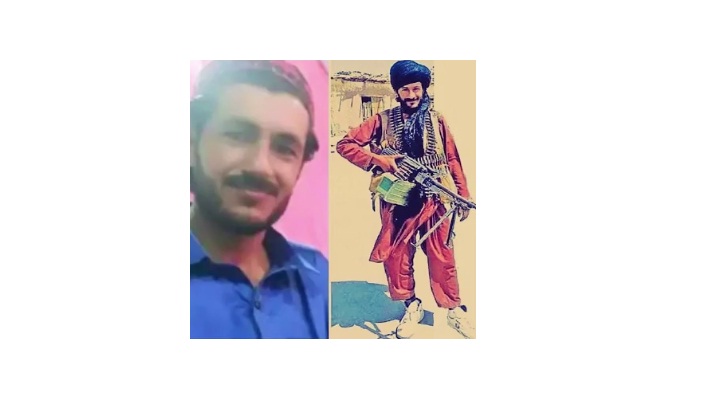 Nagpur, 22 August 2021: After the occupation of Afghanistan by Taliban terrorists, a picture is becoming viral on social media these days. This picture is being told of Noor Mohammad alias Abdul Haq. It has been revealed about Noor that this is the same person who was deported from Nagpur on 23 June 2021 and sent to Afghanistan. He is 30 years old. Noor was living in Nagpur for almost 10 years. After getting information about Noor becoming a terrorist, now the Nagpur Police has become active again and is interrogating the people who met him during his stay.
Noor Mohammad, who was hiding for many years in Dighori area of ​​Nagpur, was arrested on 16 June 2021. After his arrest, bullet marks were found on his body during the medical examination. Several videos were also found on his mobile phone. He was deported from here and sent to his country after the Afghan Embassy confirmed that he was Taliban member.
Came to Nagpur on tourist visa
According to Nagpur Police, Noor had come here in 2010 on a 6-month tourist visa. Later, he applied to the United Nations Human Rights Council (UNHRC) seeking refugee status for himself, but his application was rejected. Since then he was living illegally in Nagpur. Noor was unmarried and used to work as a blanket seller here. After his arrest, the police did not find much in the search of his rented house.
Noor's brother was a Taliban fighter
Another police officer said that the real name of Noor Mohammad is Abdul Haq and that his brother used to work with the Taliban. Last year, Noor posted a video on social media with a sharp weapon. After being caught, the police found that he had bullet marks near his left shoulder. When his social media accounts were checked, it was found that he was following some terrorists.
Picture with LMG went viral on social media
In the picture that has come out of Noor, he is seen with LMG. Along with this, bullet belts are tied around his neck and body. After this picture of Noor surfaced, it is believed that he was working as a sleeper cell in Nagpur. According to Nagpur Police sources, NIA and Maharashtra ATS have taken Noor's information from Nagpur Police and asked them to re-examine the place where he lived.
Nagpur Police re-examining the picture
DCP Basavaraj Teli of Nagpur Police's Special Branch has said that his department does not have any technology to ascertain that this picture is of Noor Mohammad. He said it is not right to say anything in this matter right now.