Tandav: Amazon Prime Video Apologizes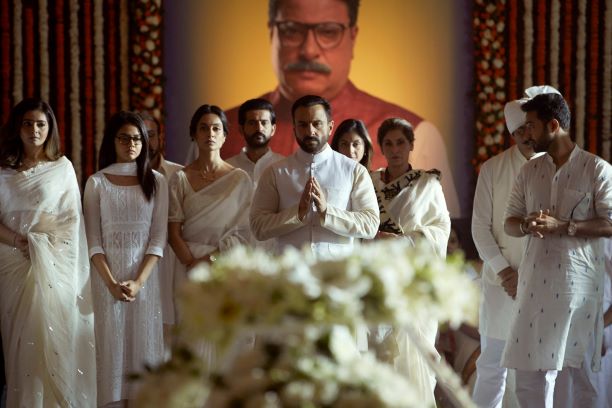 Friyana Munshi
New Delhi, March 2, 2021: Amazon Prime issued a statement apologizing to the public for screening Tandav which consisted of several scenes that hurt the sentiments of certain people.
In its statement, Amazon Prime stated "Amazon Prime Video again deeply regrets that viewers considered certain scenes to be objectionable in the recently launched fictional series Tandav. This was never our intention, and the scenes that were objected to were removed or edited when they were brought to our attention. We respect our viewers' diverse beliefs and apologize unconditionally to anyone who felt hurt by these scenes. Our teams follow company content evaluation processes, which we acknowledge need to be constantly updated to better serve our audiences. We will continue to develop entertaining content with partners while complying with the laws of India and respecting the diversity of culture and beliefs of our audiences."
BJP MP Manoj Kotak had previously stated that the Tandav web-series contains anti-Hindu content and attempts have been made to hurt Hindu sentiments. Manoj Kotak had sent a letter to Information and Broadcasting Minister Prakash Javadekar regarding the matter and had demanded action on websites. Claims were being made that Hindu Gods and Goddesses had been insulted in this series of Ali Abbas Zafar and that people who divide the country had been praised. Because of this, #BoycottTandav had been trending on Twitter as well.
In the series, a video of Zeeshan Ayub where he is seen acting as Lord Shiva. In the video, Zeeshan was talking about the independence of the campus students. A joke apparently made by Zeeshan Ayub in avatar did not sit well with the audience and the actors, directors, and streaming websites were constantly questioned and asked to delete the said scene and apologize to the public for the same. Under section 153A, 295, 505 (1) (b) an FIR had also been filed against Amazon Prime's India head Aparna Purohit.
Follow Punekar News: