Undetected sources of Covid-19 in 21.35% of cases in Pune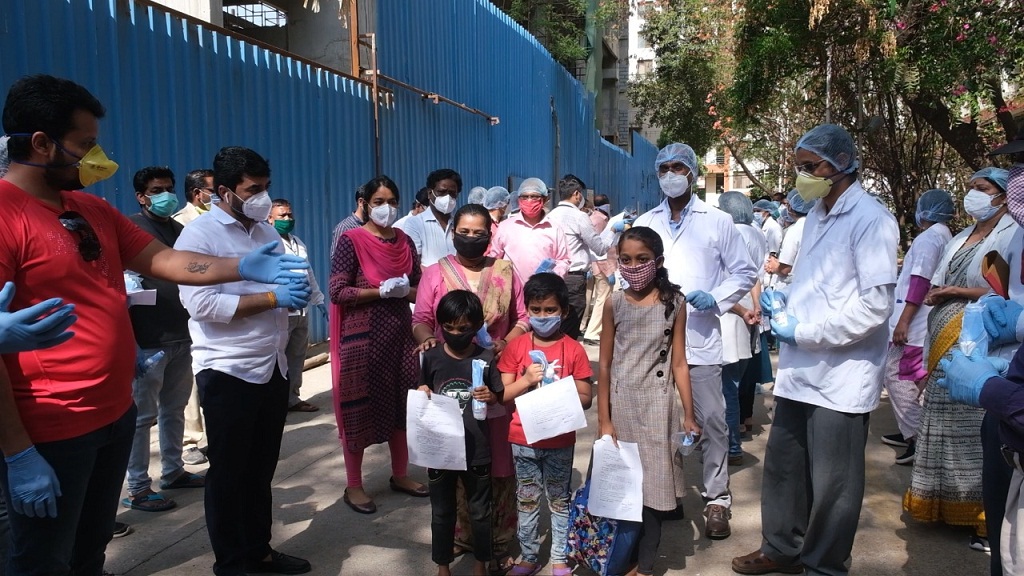 Shikha Chaurasia
Pune, July 6, 2020: Over 3,866 positive cases for Covid-19 virus were found by Pune Municipal Corporation (PMC) in approximately km radius from a Covid-19 positive person through random testing. Not everybody who tested positive for the virus came in direct contact with the person but they were either living in nearby localities or came voluntarily to the clinics after experiencing Covid-19 symptoms.
The number of Covid-19 cases keeps rising, and in these cases, the source of infection could not be identified. The PMC, however, insists that there is no community spread despite undetected sources in many cases.
As of July 1, the number of positive cases recorded was 18,105. Out of these cases, 14,204 cases were an outcome of being in the first line of contact while 35 positive cases were of foreign travellers. In the above cases, it is definite that the source of the virus was either foreign travellers or direct/high-risk contact with a positive person.
In the remaining 3,866 cases, the source is unknown and they were only detected when they voluntarily came to the clinics or through random testing.
Rubal Agarwal, PMC additional municipal commissioner said, "Most of the positive cases detected through mobile ambulances, home surveys or flu clinics are from the containment zones. So, they must have come in contact with a positive person."
The Government of India sticks to the decision of no community spread in the country and the State Health Minister Rajesh Tope has also said that there is no community spread in the State and the source in majority of the positive cases could be found.
Follow Punekar News: