Unlocking A Young Writer's Mind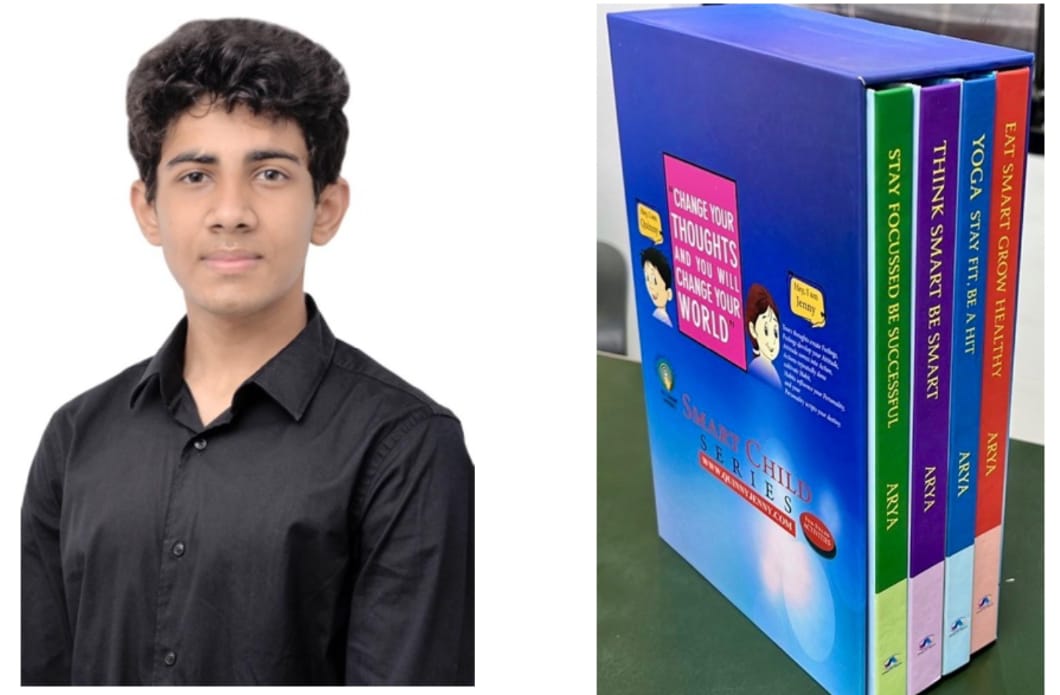 Pune, 13 October 2022: You could say that Arjun Arya grew up with books. Even as a child, the smell and feel of books permeated his home, as his publisher father – Rajan Arya of Pentagon Press – got new volumes virtually every day for the family to see and read.
As he puts it, "My earliest memories are around books, and the family conversation often revolved around them. But in my younger days, I was not actively involved or engaged in them."
This young student of Springdales School, Delhi, was more into sports and athletics, which had won him shelves of medals.
The change came during the pandemic. Cooped up at home – like millions of others during the COVID-induced lockdown – he delved deeper into the world of books. Like any other 13-year-old, he was more into his mobile phone and the digital world of Netflix and OTT shows, but slowly the written word caught his fancy. He began reading and, more importantly, writing – a fragment here, a chapter there – and started putting his thoughts on paper. As a teenager, he could relate to children and understand their thoughts and feelings. He could also understand their aspirations and how they could attain them. And he tried to see what he could do to help piece it together.
He put his thoughts together to write a series for children and adolescents, in which he created two characters – Quinny and Jenny, one given to flights of fancy, the other a practical, grounded one. Through their talk and actions, he brings out stories describing how to train the mind, eat well, and stay healthy through yoga. He created situations that children could readily identify with, showed directions, and prepared exercises that would help develop the imagination and unlock potential.
It took almost two years of writing and what followed was a set of four books – Stay Focused, Be Successful; Think Smart, Be Smart; Yoga, Stay Fit, Be A Hit; Eat Smart, Grow Healthy – that addressed the development of the mind and body alike for children and adolescents. He unfolds the secrets easily without ever appearing to preach. When we met him at his Delhi home, he admitted, "I conceptualised a series of four books for the young minds. The books are meant to help them to be future-ready, and face any kind of challenge with all the power in the world. How? To be successful as an output, there are some essential inputs. To think smartly in difficult situations, your mind needs to be calm and relaxed. How can you be calm and alert – good eating habits and yoga, which will include meditation. And meditation will help you stay focused for longer and hence make you even more productive."
"But, yes, I do believe learning should be fun and knowledge should be experienced. That is why I put it across in this manner."
Going through the four books – which will be the first of what he calls the Smart Child Series – we can understand the essence of what he says. The book does strike a chord and appeals to the mind of both children and adults. Perhaps, Arjun's writing will inspire hundreds of others and set them on the path to unleashing their full potential. We wish more power to his young pen and look forward to seeing much more of his work in the coming months and years.