Upcoming Short Film "The Tree" Explores the Dark Side of Social Media and Artistic Visibility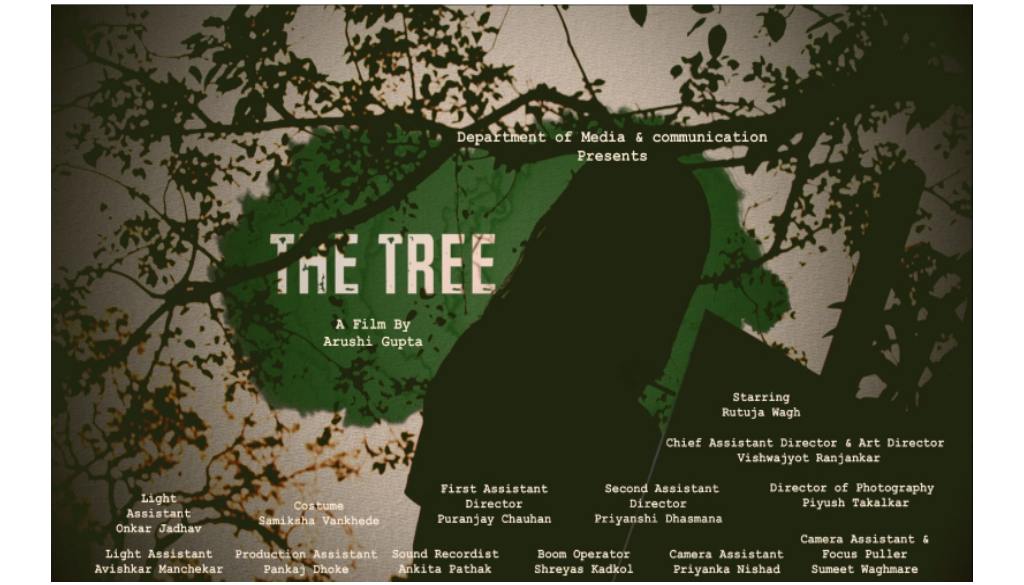 Pune, 18th May 2023: The Department of Media Communication Studies at SPPU, in association with Deepak Kumar Gupta, presents an engaging short film titled "The Tree." Written, directed, and edited by talented filmmaker Arushi Gupta, this thought-provoking production delves into the challenges faced by a young artist seeking recognition in the age of social media.
"The Tree" revolves around a 27-year-old painter named Bhumi, portrayed by the talented Rutuja Wagh, who yearns for increased visibility as an artist. Desperate to showcase her work, Bhumi turns to social media platforms to gain recognition and share her creations with the world. However, the pursuit of online popularity takes a toll on her life, both mentally and creatively.
As Bhumi invests more and more time into social media, she finds herself consumed by the pressures and demands of the online world. The constant need for validation and the exposure to hateful comments and criticism begin to erode her mental well-being, leading to burnout. She realizes that the very medium she thought would bring her closer to her artistic goals is, in fact, driving her away from her true passion.
"The Tree" showcases Bhumi's journey as she breaks free from the suffocating grasp of social media and reclaims her creative spirit. After an extended period of being entangled in the online world, she rediscovers the joy of painting and immerses herself in the act of creation once again.
The film stands out not only for its compelling narrative but also for its innovative use of the montage technique. Filmed over a period of 40 hours, "The Tree" captures the essence of Bhumi's struggles through a unique visual language that blends scenes, emotions, and artistic expression seamlessly.
With a talented cast and crew, including Chief Assistant Director Vishwajyot Ranjankar, Art Director Vishwajyot Ranjankar, Costumer Samiksha Wankhede, and Director of Photography Arushi Gupta, "The Tree" promises to be a captivating and introspective short film that resonates with audiences.
"The Tree" is an exploration of the dark side of social media and the impact it can have on an artist's journey. It raises pertinent questions about the pursuit of visibility and the cost it extracts from one's mental health and artistic integrity. Through its evocative storytelling and powerful performances, the film encourages viewers to reflect on their own relationship with social media and the importance of nurturing one's true passions.
"The Tree" is scheduled for release soon, and its trailer is expected to create a buzz in the coming weeks. Stay tuned for updates on this thought-provoking short film that promises to captivate audiences with its unique perspective.