Wagholi Gram Panchayat area declared containment zone, COVID cases reach 78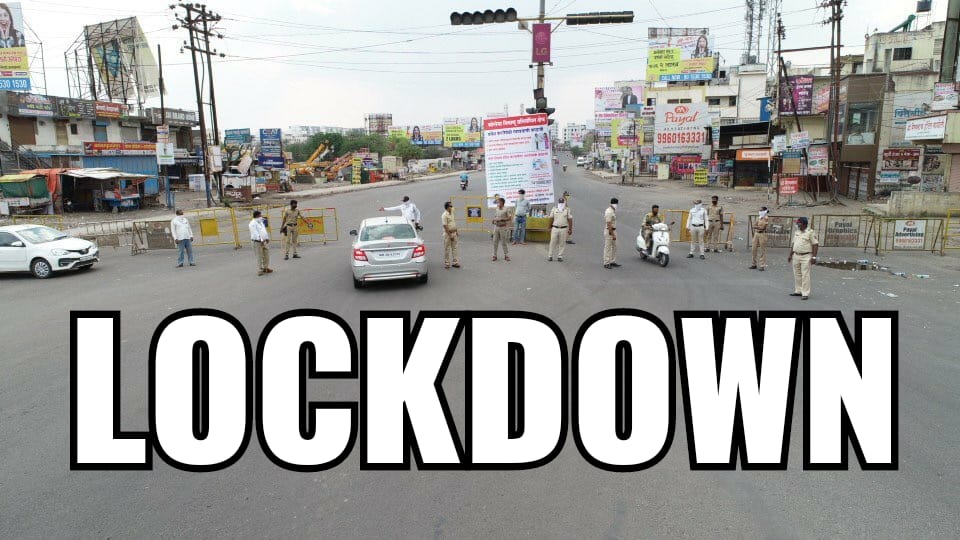 Pune, July 9, 2020: Wagholi Gram Panchayat area, along with 20 other Gram Panchayats in Haveli taluka have been declared a containment zone in wake of the rapidly rising number of Coronavirus Disease (COVID19) patients in the area. Strict lockdown and containment measures have been implemented in the area from July 8 midnight.
All the main roads in the containment zone and the main borders have been sealed, and people have been prohibited to leave their homes until further orders. Shops selling essentials like milk, vegetables and fruits, etc. would be allowed to remain open only between 10 am and 2 pm. Sub Divisional Officer (Haveli) Sachin Baravkar has issued the orders to prompt villagers to stay indoors to curb the spread of COVID-19 infection in the area.
Citizens above the age of 65 years, pregnant women and children below 10 years of age have been prohibited from stepping out unless it is necessary. Banks would also remain open only from 10 am to 2 pm on all working days. Industrial establishments would not be closed though, and if just one or two COVID-19 positives patients are detected, other employees who might have been in their contact would be tested and quarantined.
Most citizens in Wagholi have welcomed the decision. Yesterday, 18 new COVID patients were reported in the area taking the total cases to 78 out of which 24 have been cured while 54 are still undergoing treatment.