What is a ULIP (Unit Linked Insurance Plan)?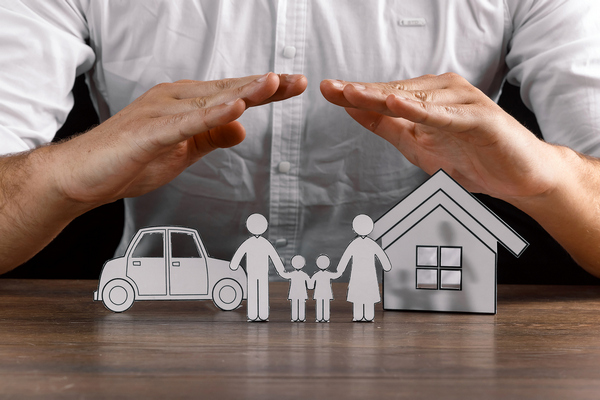 Pune, 27th June 2022: The abbreviation ULIP, also known as Unit Linked Insurance Plan is a product that combines investment and insurance. Policyholders can choose to pay their premiums every month or annually. In this plan, while one portion is used to provide life insurance coverage, the rest is invested.
The investments in these plans are exposed to the risks associated with the capital market. On the investment portfolio, the policyholder carries the investment risk. As a result, it is recommended that an individual make an investment decision based on their needs as well as their risk tolerance.
In the year 1971, the Unit Trust of India (UTI) established ULIP plans in India for the first time. In 1989, Life Insurance Corporation introduced its ULIP options. Many investors were initially hesitant to engage in ULIPs due to the high fees connected with this insurance-investment product. However, major life insurance companies such as Bajaj Life, HDFC, ICICI Prudential, and Edelweiss Tokio have recently launched new-age ULIP plans with minimal fees and many features to assure maximum profits and comprehensive insurance cover for investors.
ULIP: Who Should Be Investing in This Plan?
Once you know what is ULIP, you need to know if it is the right investment choice for you. If you fall into the following categories, it should make your decision easier. 
People Who Want to Keep Track of Their Investments.
A ULIP plan allows you (the policyholder) to keep a close eye on their investments. Such individuals may also benefit from ULIP plans' switching flexibility, which allows them to change capital allocation between funds with different risk-return profiles. More control over your financial planning, including investing and insurance selections, with a ULIP.
People Medium to Extensive Horizon for Investment
 For people who plan to invest for a long time, ULIP plan is appropriate for them. Through this, they can make investments for a longer period and would acquire big returns in the process.
People with Varied Risk Profiles
ULIP plans provide a wide range of fund options, each with a different risk-return profile. As a result, investors with various risk profiles (ranging from risk-averse to those with a healthy risk appetite) must understand what ULIP plan funds are available before investing to maintain suitable return expectations.
Investors at Every Stage of Life
Various kinds of ULIP plans are available that can help the policyholder and their loved ones safeguard themselves and their assets from financial requirements and liabilities at specific times.
How to Determine the Right ULIP Plan?
When it comes to choosing the best ULIP plans in India, there are a few factors to consider. Here are the factors to consider:
Personal Investment Goals Analysis
Every investor must first assess their long-term financial objectives before selecting a ULIP plan. It is required to select a ULIP that is compatible with the investment horizon and objectives.
Determine Insurance Goals
First, one must determine their insurance goals, and then choose a ULIP plan that meets them. If one is young, their current and future family needs must be considered, as the insurance coverage must be appropriate if the insured suffers an accident. It is critical to recognize that ULIPs are long-term investment vehicles.
Flexibility
Another thing to consider when selecting a ULIP plan is the flexibility provided by the planned unit-linked plan. When comparing ULIP plans based on flexibility, the investor must consider the following two factors:
                – Flexibility in Policy Tenure: Because many ULIP policies are long-term, they come with a 5-year lock-in period. Investors should consider their investment horizons before deciding. They should choose the best ULIP from a selection of plans available to them based on the investment period they wish to invest for.
                – Investment Flexibility: Before investing in their desired unit-linked insurance plans, policyholders can choose their investment possibilities with unit-linked insurance plans. Investors can pick from hybrid, equity, or debt ULIP plans to depend on their risk appetite.
Assess Risk Profile and Financial Security
Before selecting a ULIP plan, it is critical to assess one's risk profile and financial stability. Younger people, who often have a larger risk appetite, can choose plans that are more stock-oriented, up to a 100% equity allocation. Those who choose financial stability will benefit from a strategy that largely invests in debt instruments, which give stability while also providing restricted returns.
Examine the Plan's Performance
It's a good idea to look into the performance of a ULIP plan. One can look at the last three to four years' performance. It provides a reasonable estimate of the plan's expected returns. The results should also be compared to benchmark indices such as the NSE's Nifty and the BSE's Sensex.
Ratio of Solvency
An insurance firm's solvency ratio indicates whether the company will be able to honor claims in the future. The insurance company must have a solvency ratio of at least 1.5, according to IRDA requirements.
Performance of ULIP Funds
Because ULIPs are a combination of insurance and investment, policyholders must monitor fund performance over time. A policyholder can invest in equity, balanced, or debt funds under a ULIP plan, depending on their risk appetite and investing time horizon. Investors can make smarter investment decisions and get the best return on investment over a long period by keeping track of fund performance.