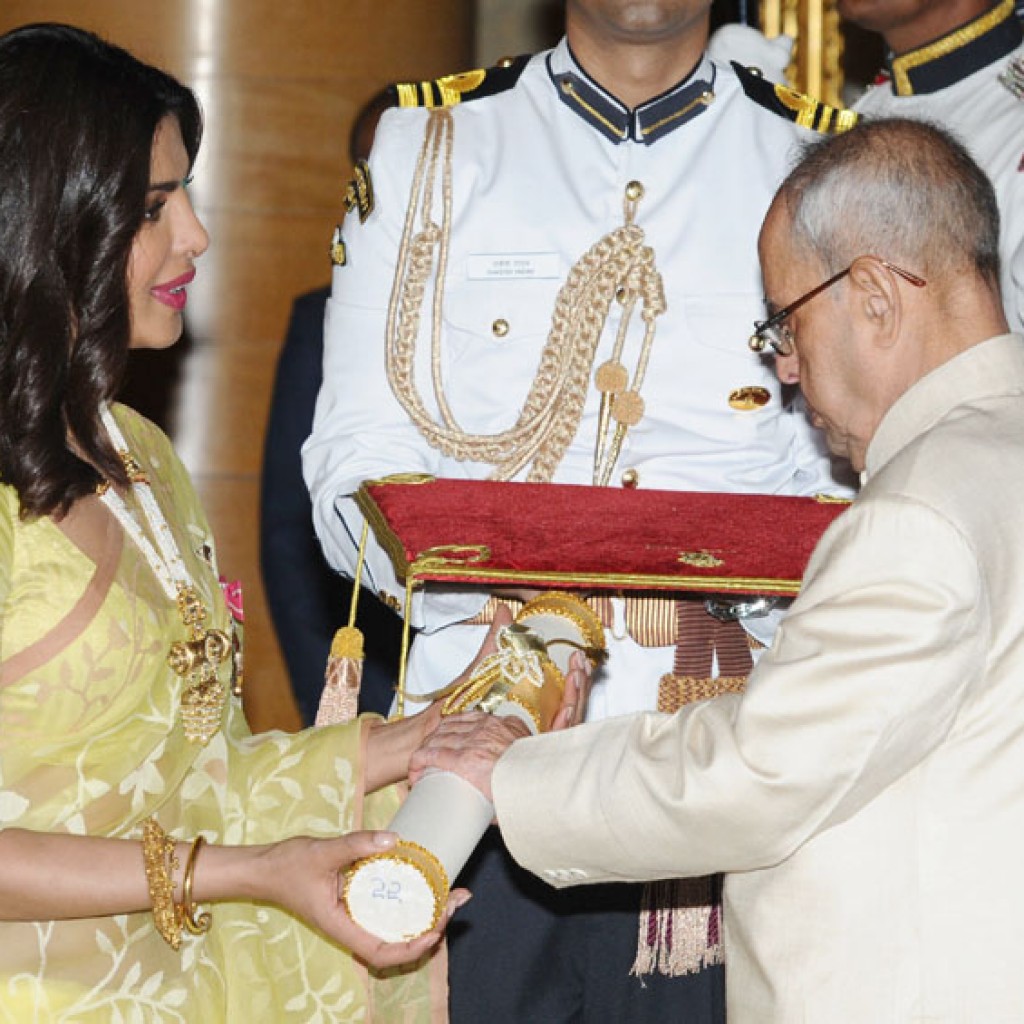 By Mayuresh Bhardwaj
"She attempted suicide three times during the struggling period". And again social media trolled and made this news about PRIYANKA CHOPRA. This has proven to be a rumor eventually.
On the other hand rarely few people know about an invitation which came from one of the most prestigious and powerful place on the earth THE WHTE HOUSE. This is the last dinner for one of the
most powerful couple – USA President BARACK HUSSEIN OBAMA and his wife MICHELLE OBAMA. This says many things itself about the personality of this bubbly girl.
She was born in 80's when society usually had a conservative mindset about girls. For them girls were not more than decorative piece of house. But perhaps Priyanka's dedication towards her work and parents support break all the myth of society and this small town girl fly successfully to her world of dreams.
It is always motivating for human being for their labor and dedication. Indeed this is applicable for this JHUMKA GIRL (Priyanka Chopra) also. She has tasted many fruits of success in her early age including MISS INDIA World and later on most gorgeous lady on the earth the MISS WORLD.
This is not where her achievements limit itself. Later on her sights to glamour world got her more achievements which includes national award for her remarkable role in FASHION and recently by people's choice award for US television series QUANTICO, which make her achievement global.
The prestigious PADMASHREE AWARD enhances her glory recently as an artist. In addition to her glorious acting career CHOPRA is noted for her PHILANTHROPIC work, and became the best candidate for UNICEF to appoint her as a good will ambassador for child rights in 2010.
She promotes various different issues for well-being of people such as environment, health and education, women empowerment and women's rights, she is particularly vocal about gender equality, and gender pay inequality. Though she is reticent to discuss her personal life in public, her off-screen life is the subject of substantial media coverage.
Her achievements extend itself to the music world where she show her versatile impact and gave us many blockbuster single tracks includes EXOTIC ,IN MY CITY, I CAN'T MAKE YOU LOVE ME. She shows the world that dedication in any work can achieve success.
People say nothing is perfect in this world but seems like her contribution towards us is something nearby perfection.
THANK YOU PC
(Mayuresh Bhardwaj is a post graduate student of journalism at Indira School of Communication, Pune)