Why COVID-19 Has Forced Us To Change Our Lifestyle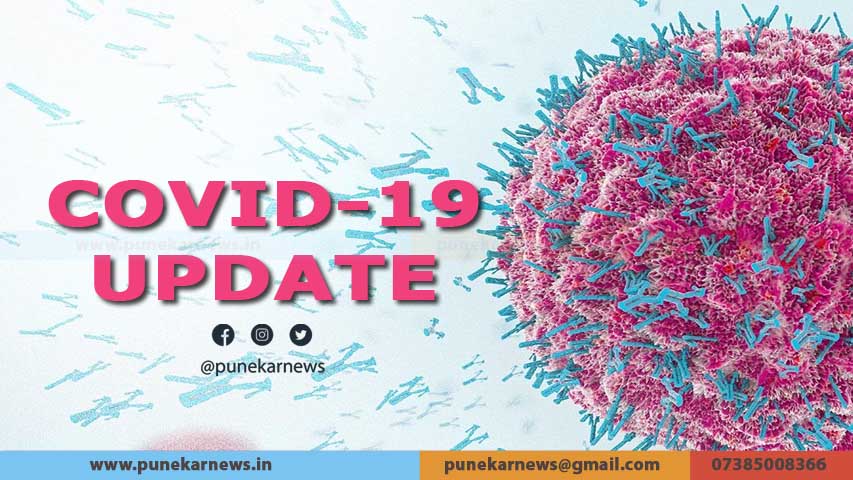 Shriniwas Jadhav
Pune, 14th October 2022: Since the pandemic, COVID is over to some extent. There is a general discussion about how much impact COVID had on our lifestyle. The concept of immunity was discussed largely when the first wave was on a rise. The medicine, considered an immunity booster, registered record-breaking sales in the pharma market. The most important things discussed, other than medicines, were hand sanitisers, floor disinfectants, and antibacterial soaps.
The post-COVID scenario continues with all these things as many people recognise the importance of personal hygiene. Not only COVID, which is considered a viral infection, but also many bacterial infections can be prevented with strict personal hygiene habits. One has to realize the importance of using masks during viral infections which is a simple but effective method of preventing the spread of infection. The importance of masks was highlighted during the pandemic, which is a basic human hygiene habit. The three-ply surgical mask prevents us from pollutants, dust, and other chemicals. One should realize the importance of wearing a mask even post-covid.
The other important aspect is immunity, which is also a basic health need of any living organism. Foods rich in vitamins, antioxidants, and minerals are good sources to increase immunity Green leafy vegetables, fruits, and dry fruits contribute to increasing your immunity Aerobic exercises also play an important role in maintaining your immunity. According to Ayurveda, balancing six tastes – sweet, sour, salty, pungent, bitter, and astringent – throughout the day will provide nutrients to stay healthy. Ginger, turmeric, and cumin are also some of the immunity boosters for our bodies. The diet we take makes our human body. Fast food is the biggest culprit which has destroyed the proper functioning of human physiology. Research has shown that fast food hits our immune system like an illness. Covid has taught us a lesson – Go back to your basics if you want to deal with any viral or bacterial infections. The basics are simple things like eating healthy food, exercising, staying hydrated, making half your meal with fruits and vegetables, choosing whole grains, and restricting processed food and sodium intake.
Maintaining healthy lungs is also important for good health. Although there are a lot of discussions related to a healthy heart, which is also an important aspect, there is little discussion about healthy lungs. Remember the main target of coronavirus was the lungs. Viral infections have always had deep impacts on the respiratory system and the lungs contribute a lot to the system. Keeping your lungs fit and fine is not a difficult task. You can do it by eating the right foods, like blueberry, peppers, pumpkin, and beet. Avoid smoking, avoid exposure to indoor pollutants, and stay away from pollution.
Stress levels, anxiety, and depression – psychological factors have also played their roles during covid times. Those who have had covid have a high risk of depression. Many studies have shown that the sale of antidepressant drugs was on a rise during the pandemic. According to the World Health Organisation (WHO), loneliness, death in families, grief, and bereavement, together with financial worries, were the major factors which increased anxiety and depression. People with pre-existing diseases like asthma, cancer, and heart disease are likely to develop symptoms of mental disorders. The under-investment related to mental health is a real concern for all countries according to WHO. How to deal with depression is a major concern for today's generation. Though antidepressants and anti-anxiety drugs are helpful, they should be taken strictly under the supervision of a registered medical practitioner. Meditation has also played an important role in dealing with mental disorders. Meditation helps reduce negative attitudes and stressful situations and increases patience.
Managing weight is another important aspect of a healthy life. Covid 19 was more deadly for people with obesity. Body Mass Index (BMI) is a measure of body fat based on weight and height that applies to adult men and women. A high BMI can indicate high body fat. Maintaining proper weight is good for not only fighting the disease but also for an active lifestyle.
Covid has certainly forced us to change our lifestyle – right from ditching handshakes and using namaste greetings, to frequently washing hands. Simple physical distancing and good hygiene are required to prevent many viral infections. The old Indian traditional ways are once again discussed as they are effective against any form of the disease. Yoga and meditative practices have proven effective against anxiety and depression. The spices we used regularly in our kitchen have once again gained their importance as an immunity booster. However, people have recognised the importance of a healthy diet and personal hygiene after the pandemic. What we need to understand is that we have to prepare ourselves to face any similar situation which may arise in future.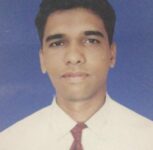 (Shriniwas Jadhav has completed B.Pharma degree with first class from Appasaheb Birnale College of Pharmacy, Sangli (Shivaji University Kolhapur). He has experience of around 15 years in pharma marketing and pharma production.)