Why killers of Dr Payal Tadvi not being arrested?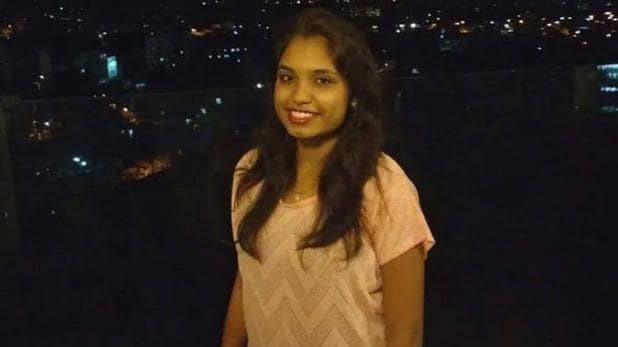 Sumit Singh
Mumbai: A young doctor allegedly committed suicide after being harassed by her seniors who passed casteist remarks against her as she had got admission through reservation.
After the incident, Mumbai Police have booked three female doctors for abetment of suicide under the Indian Penal Code and relevant sections of the Schedule Caste and Schedule Tribe (Prevention of Atrocity) Act. The three accused Dr. Hema Ahuja, Dr Bhakti Mehar and Dr Ankita Khandelvala are on the run and cops are yet to arrest them.
Dr Payal was second year PG student of Topiwala National Medical College (TNMC) and BYL Nair Hospital in Mumbai. She was specializing in Obstetrics and Gynaecology.
According to media reports, Dr Payal Tadvi had conducted surgery during the day before committing suicide on May 22. Dr Payal was not seen in any kind of tension at that time. She went to her room. When her friends went to call her for dinner, there was no response. The security guard was informed and the door was broken. She was found hanging from ceiling fan.
Her family members alleged that Payal was being harassed by her seniors because she belonged to backward caste.
She had taken admission in the medical college on May 1, 2018, after which her senior started ragging and torturing her continuously. Her husband and family also knew about the harassment.
Dr. Payal was hurt by casteist comments
Dr. Payal's admission was from reserved quota. Referring to this, Payal's senior members used to torture her. Her family members had complained to the hostel warden. Warden had called all the three senior doctors and not to harass her but in vain.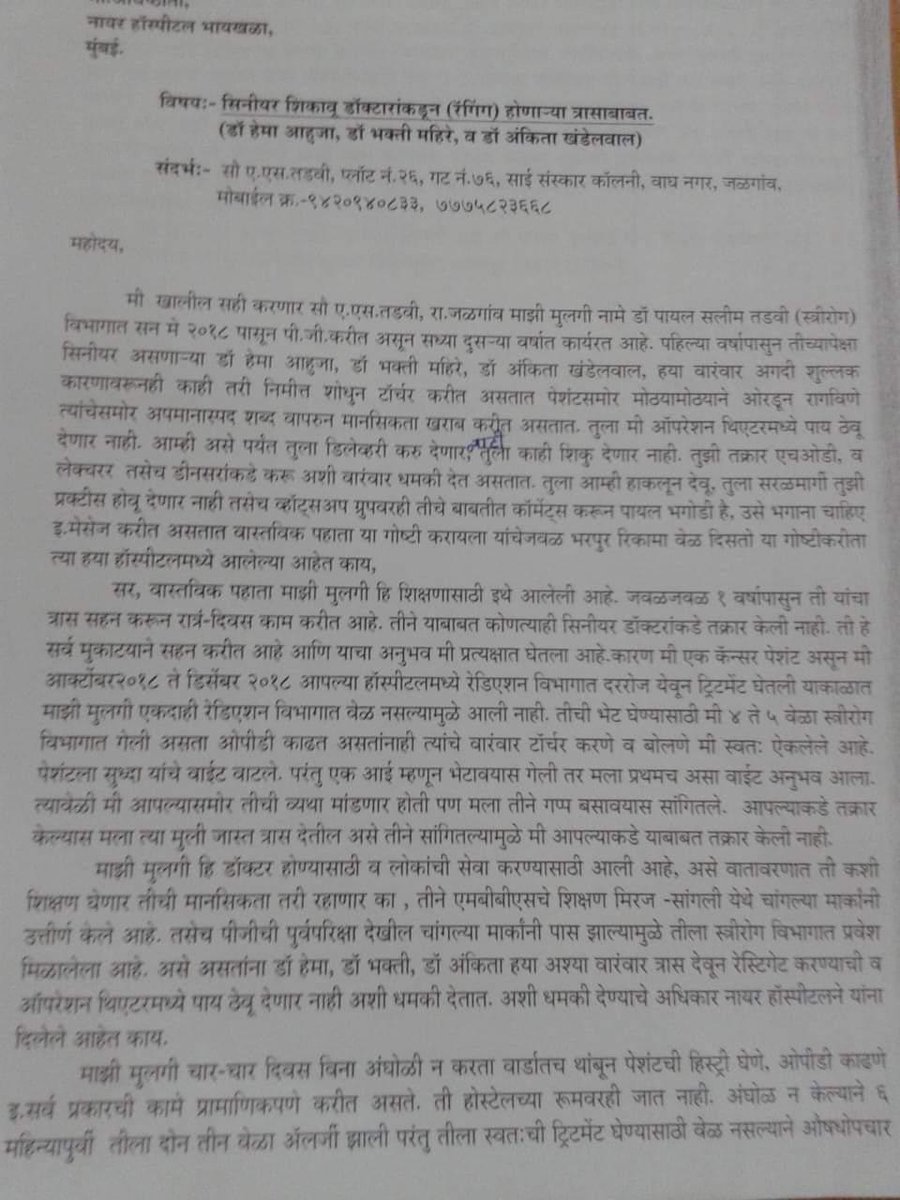 Her friend Dr Simin Khan tweeted, "My friend,Dr. Payal Tadvi ended her life due to constant mental torture by her seniors at Nair hospital Mumbai.Her several complaints were never looked into. The three accused women should be punished."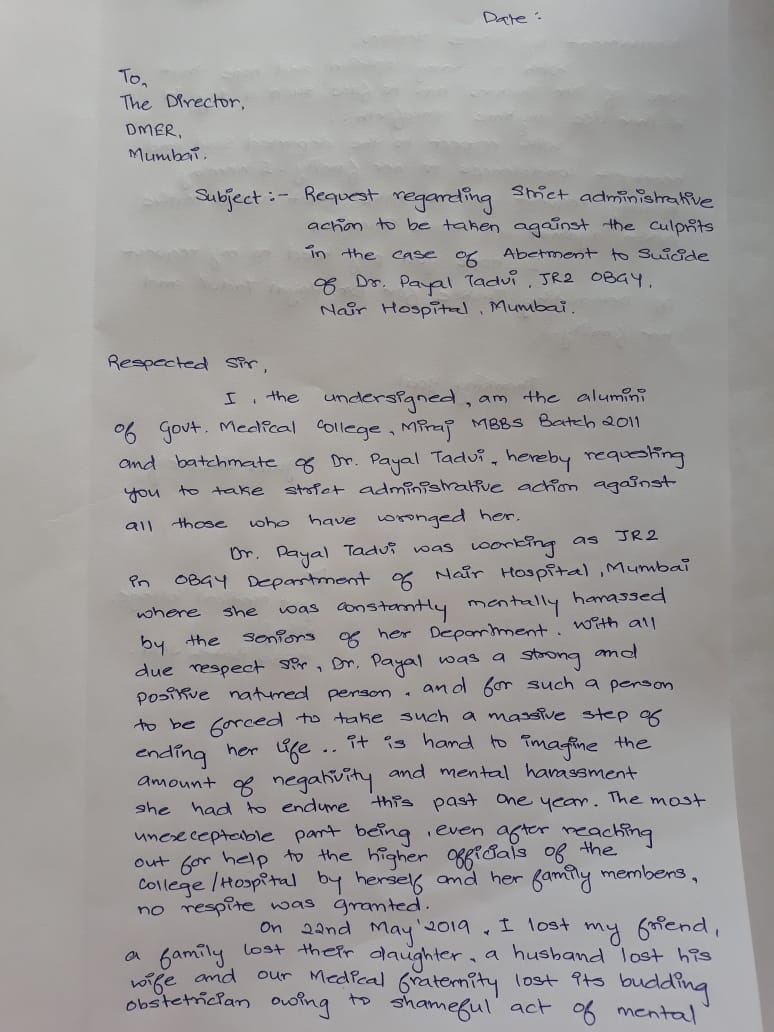 Follow Punekar News: