Work is where the heart is!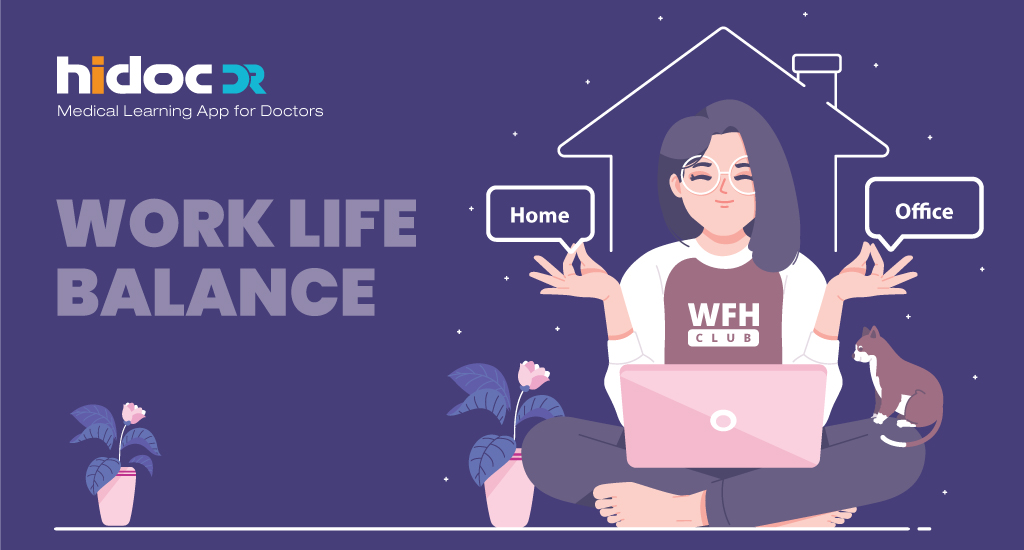 Sumit Singh
Pune, 17th February 2022: Over the past few years, we have been hearing a lot about an 'employee-centric work environment'. While most companies now realize that happy employees are the greatest asset, how many can practice what they preach?
One thing HiDoc Dr. is most proud of is their work culture. And it's not the COO or the upper management, but the employees from various levels who advocate this. 
32-year-old Rajashri Pawar, who re-joined the company after she quit due to personal issues, shares, "I was hardly 3-4 months into my job when the lockdown was imposed and we started working from home. While most people around me were getting laid off, my company was retaining all their employees and was very supportive. However, due to my small child and family pressure, I had to quit my job. Later, when I was in a position to work again, I started looking for jobs. I also joined another company but the work environment there was nothing like HiDoc. I missed my previous company – the supportive team, the ease of working, the friendly atmosphere – I felt like family there. One day, I came across a job opening in HiDoc and immediately called up HR and enquired if I could apply for the same. I was extremely hesitant and doubtful as I had left them before. To my surprise, they were so welcoming and warm. I got the job and I cannot tell you how happy I am to work here again. It's like I had never left!" 
So, what is it about HiDoc that makes their employees come back? Gayatri Hedau, who has been working as a Tech lead and IOS Developer for two years, feels that it is the rewarding culture and recognition of the employees' efforts that make them feel valued. "I couldn't believe it when I got promoted to a Team Leader during the pandemic! People everywhere were losing jobs and my seniors trusted me enough to promote me!" the 29-year-old adds, "I am a married woman, and juggling with the household and work responsibility has always been a challenge. But thanks to the efficient work from home policy, I can manage my work and personal life efficiently."
HiDoc's work ethos stands on three main principles – Work-Life balance, Transparency, and Complete Remote Work Culture. 
HiDoc truly upholds the aspect of work-life balance, which goes hand in hand with complete remote working culture. Like Gayatri, 35-year-old Manik Patole also applauds the organization's professional yet supportive attitude which allows her to synergize her work and personal life. Aftaab Khan, one of the oldest employees of HiDoc, can pursue his hobbies and even develop new ones. The 23-year-old digital marketing executive agrees that it was not the same initially. "In the early years, the hustle culture made us overlook the concept of work-life balance since the team was extremely enthusiastic about every new closure. However, as time passed and we grew, especially since the beginning of remote working, I have experienced a perfect work-life balance!"
Another aspect that makes HiDoc stand apart is its transparency, even when it comes to finances. The employees get their bonuses monthly so that they can spend as per their needs.  
As Anand Kasavkar, the 24-year-old Digital Marketing Executive, rightly observes, "There are many challenges and uncertainties at times, but strong bonding with colleagues makes the resolution path easier, everyone here is very friendly and transparent." However, he does feel that having a 5-day working week would be a much-welcomed change.
 Aditi Godbole also agrees that the transparent and clear-cut approach of the management breeds trust and loyalty amongst the members. With more than 3 years with HiDoc and currently a Key Accounts Manager, 36-year-old Aditi feels that the positive vibes created by the lucid culture set the company apart. "The very fact that everything is an open book, and that you can approach the highest management without any hesitation, makes me want to work here for the rest of my life. During my 14 years of career, this is one of the best organizations I have worked with." 
Simon Sinek, British/American author and motivational speaker rightly observes "When people are financially invested, they want a return. When people are emotionally invested, they want to contribute." 
And HiDoc Dr. is a living example of this. Of course, some issues need ironing out, especially as the company is growing from an emerging start-up to one of the top doctors' networking platforms. But with its heart in the right place, there is no stopping HiDoc Dr.