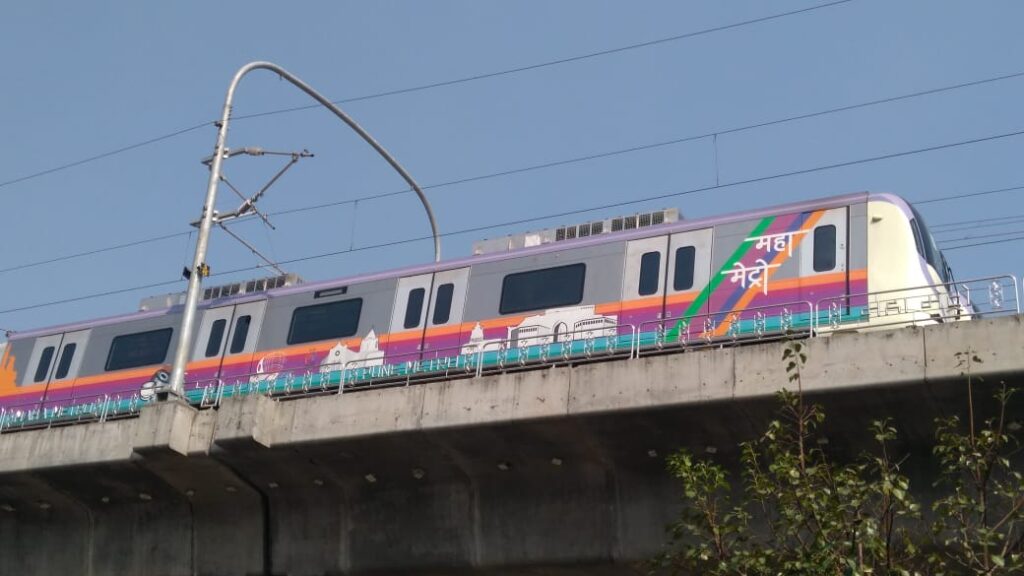 Pune, 25th November 2021: Work on Maan-Hinjawadi to Shivajinagar Metro Corridor-3, which is important for strengthening the public transport system of Pune city has started today. The is the first Public-Private Partnership (PPP) metro project in the country and is expected to be completed in the next three years.
In order to make this project a success, Deputy Chief Minister Ajit Pawar visits Mantralaya in Mumbai every week to review the technical aspects of the project.
There were various approvals and technical difficulties to start work on the Maan-Hinjawadi to Shivajinagar route three, which is being implemented through Pune Metropolitan Region Development Authority (PMRDA). To address this, a special review meeting is being held every week in the office of Pune Guardian Minister and Deputy Chief Minister Ajit Pawar. The meeting coordinated all the agencies involved in the project.
Therefore, the land acquisition required for this metro line has been adopted under the Land Acquisition and Rehabilitation Act, 2013. About 98 per cent of the land required for Pune Metro Car Depot, Right of Way and Station has been acquired by the Authority. All the necessary permissions and licenses have been obtained for the project. This is the first project in the country to acquire so many land acquisitions and all prescribed permits even before the actual commencement of the project.
The length of this metro line is 23.2 km and 23 stations are proposed on this line. This is the first project in India to be implemented on Public-Private Partnership (PPP) basis under the Central Government's 'Metro Rail Policy 2017'. For this, the state government along with the central government will get financial assistance up to 20%.
The proposed integrated double-deck flyover has been designed to solve the long-term traffic congestion at Pune University Chowk in Pune city and has been approved by the Pune Integrated Metropolitan Transport Authority (PUMTA) and Pune Municipal Corporation. For the first time, two international standard agencies have been set up for this project. Trail Urban Transport Pvt Ltd and Siemens Project Ventures have come forward. They have set up a special purpose organization called 'Pune IT City Metro Rail Ltd.'
A traffic diversion plan has been prepared to start the actual work of the project. This has been discussed in detail in the meeting of PUMTA on 26th October 2021. The project is planned to be completed in the next three years.
ADVT