FOOT LAUNCHED POWERED HARNESS HANG GLIDING (FLPHG)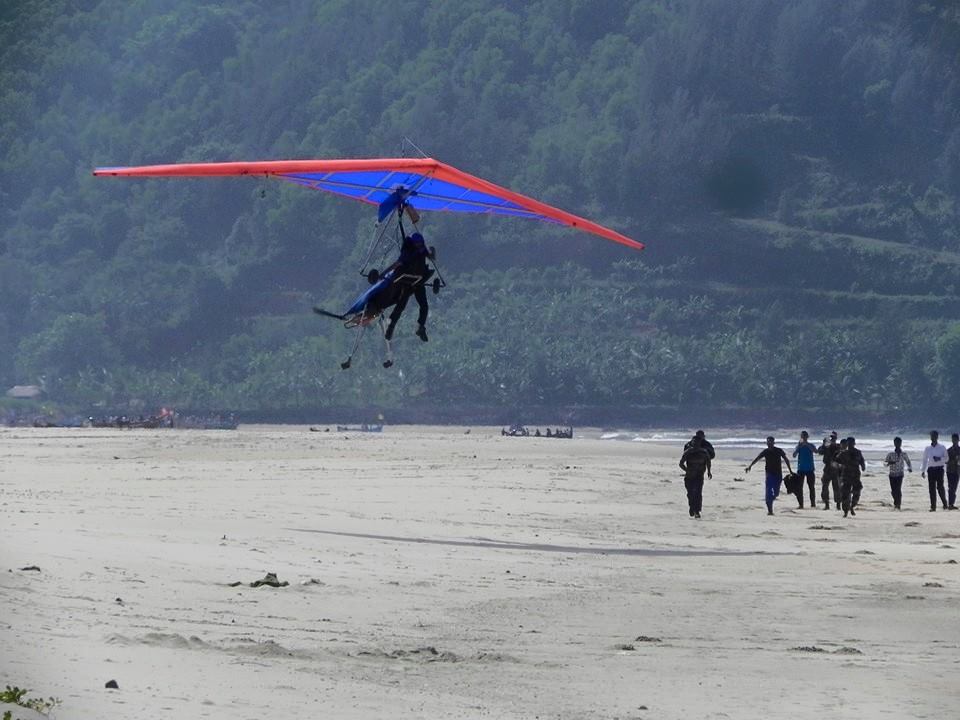 A hand gliding expedition led by Col RK Mishra and launched by the Regiment of Artillery from Polachi to Nasik was flagged off for its last leg from Dehu Road to Nasik on 27 Nov 2015 at 0950 By Maj Gen YT Jain, VSM from HQ Southern Command.
Adventure activities are an important facet of military training, which aim to inculcate camaraderie, spirit-de-corps and team work besides providing a sense of pride and achievement to the participants. Hang Gliding and Powered Harness Hang Gliding (PHHG) adventure sports are one of the most adventurous and high risk sports in the World. The Army Aero Nodal Centre (Hang Gliding) based at School of Artillery, Devlali is the only place in India where this unique adventure aero sports is conducted. Keeping up with the undoubted adventure spirit of the Indian Army and to commemorate the 13th Regt of Artillery Reunion, the SKY CONQUERORS team comprising of two Officerrs, one JCO and eight Other Ranks under the Team Leader Col R K Mishra have undertaken a very challenging expedition of approximately 1450 kms cross country flight from Polachi to Artillery Centre Nasik Road which was undertaken over a period of two weeks on Powered Harness Hang Gliders.
The expedition was flagged out from Polachi, Tamil Nadu on 16 Nov 2015 and the SKY CONQUERORS flew to Dehu Road, Pune via Kannur, Manglore, Kumta, South Goa, Belgaum, Kolhapur, Satara for final leg to Artillery Centre, Nasik Road.
The aim of this expedition is to infuse the spirit of adventure amongst the Armed Forces personnel as well as the youth of the Nation. It is also to connect with the youth to inspire them to join Army and to give wide exposure to this distinct aero sport in the Country.