200 Terrorists Ready On Launching Pad In Pakistan To Infiltrate Into Kashmir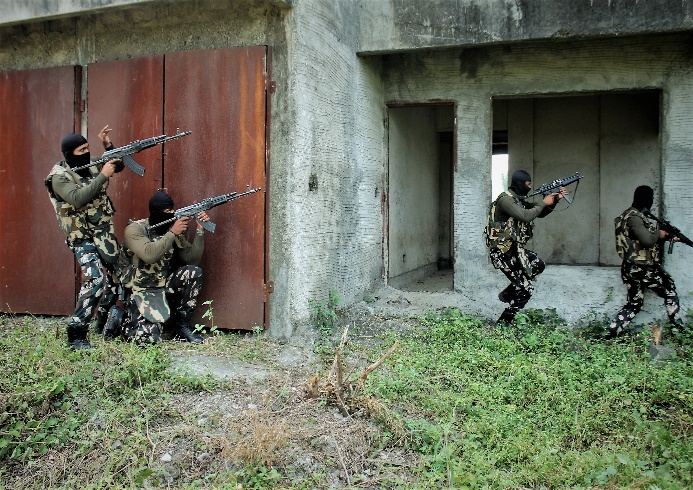 New Delhi, 3rd July 2022: Security and intelligence agencies have become alert to the information that more than a dozen terrorist launch pads are active across the Line of Control in Pakistan occupied Kashmir (PoK).
Based on the input, a top government official said that about 200 terrorists are sitting on these launching pads ready to infiltrate into Jammu and Kashmir.
The BSF and Army patrols have been increased along the border to thwart the infiltration bid, the official said. At the same time, seeing the closure of all the routes of infiltration, the terrorists are now planning to enter Jammu and Kashmir through new routes.
These terrorists associated with Lashkar-e-Taiba, Jaish-e-Mohammed, and Hizbul Mujahideen are now trying to infiltrate through tunnels and river banks. These inputs are even more important given the 43-day long Amarnath Yatra that began on June 30 after a gap of two years. Lakhs of Hindu pilgrims are present in it.
121 terrorists killed till June 21 this year
Citing figures, the official said that till June 21 this year, 121 terrorists have been killed. Of these, the maximum number was of overground workers who involved 68 from Lashkar, 29 from Jaish, and 16 from Hizbul, while the number of foreign terrorists was neil. Seven of these terrorists were unidentified and one was from Islamic State Jammu and Kashmir (ISJK). The official said that if we look at the figures of infiltration from the LoC, it is 130 in 2019, followed by 36 in 2020 and 31 in 2021. These figures show a declining trend of infiltration.
Citing data, the official said that of the 121 terrorists, seven could not be identified and one was from Islamic State Jammu and Kashmir (ISJK). The overall situation along the LoC has been peaceful since the ceasefire agreement between India and Pakistan in 2021.