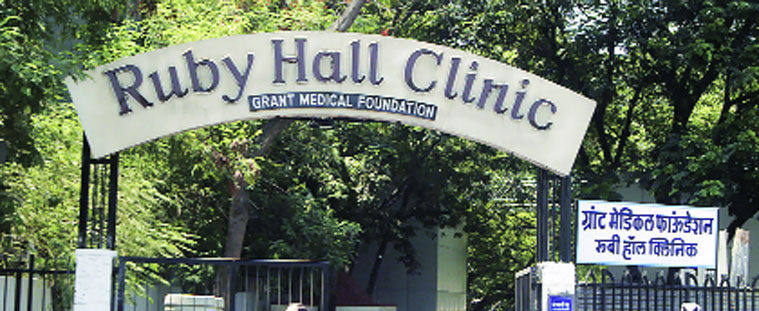 Pune, 20th April 2020: Healthcare systems across the world are grappling with the effects of coronavirus, and it is in times such as this that people need to step up and take charge. As countries and hospitals at large tackle the unprecedented spread of the novel coronavirus, Pune's Ruby Hall Clinic had adopted a unique strategy.
Acting with speed, scale and a clear-minded determination, the hospital is screening every patient, visitor and staff alike since the past one month and has taken a proactive approach in the time of crisis.
"It began with one odd case of a staff coming from the red-zoned Kasarwadi area which prompted us to immediately swing into action. Our goal became to maximise the detection of both symptomatic and asymptomatic individuals. At present after screening nearly 1000 staff members we have 25 positive cases at the hospital, all of whom are asymptomatic and absolutely stable.
So far not a single person has gone on any breathing support system let alone a ventilator. This highlights that the virus lurks at large amidst us — even without obvious visible symptoms. These cases have now been isolated from potential contacts to further break the chain of spread," said Mr. Bomi Bhote, CEO, Ruby Hall Clinic.
In countries that have managed to contain the spread of coronavirus, research has shown that detecting and isolating a large majority of infected people within 5-10 days of becoming infected can help end the outbreak. In the absence of a vaccine or reliable treatment to lessen the consequences of COVID-19, aggressive screening and concomitant isolation of infected patients offers the only hope without disrupting the healthcare system.
Mr. Bomi Bhote, CEO, Ruby Hall Clinic concluded, "Our collective, coordinated and comprehensive approach has ensured that not a single patient has gotten infected. At the moment, 19 nurses, 3 support staff and 3 clinical assistants have been quarantined in an isolation facility as a precautionary measure and all their primary contacts have been traced and tested. As a precautionary measure, we have also dedicated an entire building within the hospital only for potential COVID-19 cases. As always, Ruby Hall Clinic continues to maintain the highest standards for effective infection control at every turn — be it rigorous disinfecting, the stringent use of PPEs and proactive screening. We can proudly say that our hospital remains a safe place for all other patients who come in for any other line of treatment."