35 mm Rain In Khadakwasla In 25 Minutes; South-West Monsoon Keeps Its Promise, Arrives In Nicobar Island On Time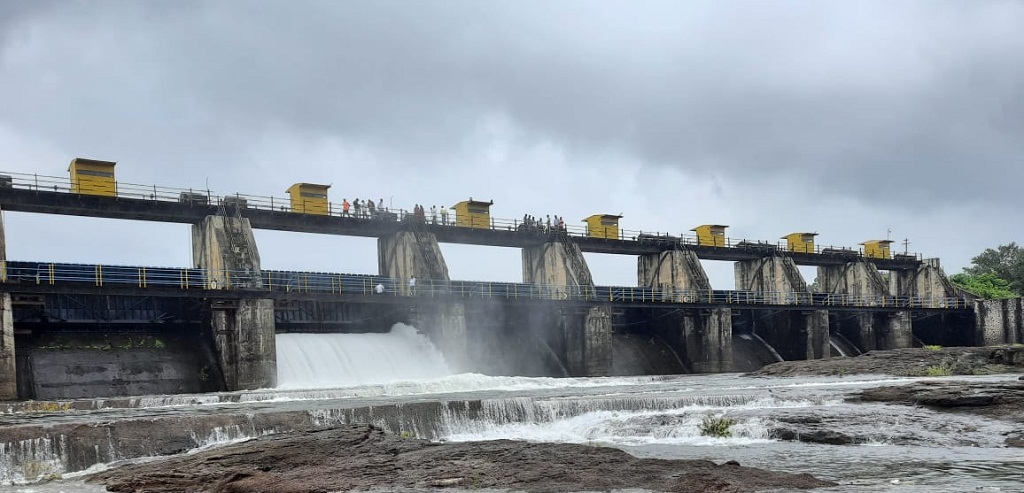 Manasi Saraf Joshi
Pune, 21st May 2021: South-west monsoon as predicted by Indian Meteorological Department has arrived in the Nicobar Islands on Friday. IMD had predicted that the monsoon will hit Andaman and Nicobar Islands on May 21.  
"Conditions are favourable for the further advance of Southwest Monsoon into some more parts of southwest Bay of Bengal, most parts of southeast Bay of Bengal, entire Andaman sea and Andaman islands and some parts of east-central Bay of Bengal during next 48 hours", said IMD.
Yaas cyclone to hit West Bengal on May 26
As India is yet to measure the losses made by the Tauktae cyclonic storm that hit the western coast of the Peninsular country, yet another storm is brewing in the north Andaman Sea and is likely to reach West Bengal or Odisha by May 26 evening. 
According to Indian Meteorological Department (IMD), the storm has the potential to intensify into a cyclone. The name to the cyclone is given by Oman as Yaas", said Anupam Kashyapi, head, weather department, IMD, Pune.
Retired IMD official Jeevanprakash Kulkarni said that the low pressure which is likely to intensify into a cyclone may not bring rain to Maharashtra. 
He said, "our area may not receive heavy rainfall as our area is out of the impact zone of the cyclone. However, overall monsoon circulation is likely to be strengthened resulting in cloudy skies and intermittent rainfall.
Weather in Maharashtra and Pune
A low-pressure belt over southwest Uttar Pradesh to the coast of Karnataka passing through central Maharashtra will bring rain at isolated places in Konkan and Goa, central Maharashtra, Marathwada and Vidharbha. 
Kashyapi in a weather bulletin said, "the rain is expected in all the four meteorologically stations in the state. Light to very light rains are predicted with thundering activity and lightening in same places in Marathwada and Vidharbha on May 26.
35 mm rain in Khadakwasla in 25 minutes
As per a private weather prediction company, Kirkatwadi of Khadakwasla received 40.5 mm rain of which 35 mm was in just 25 minutes.
IMD officials said that in mini cloud burst events, rainfall in an hour is more than 50 mm but less than 100mm.