937 new Corona cases in Pune city today, 631 people discharged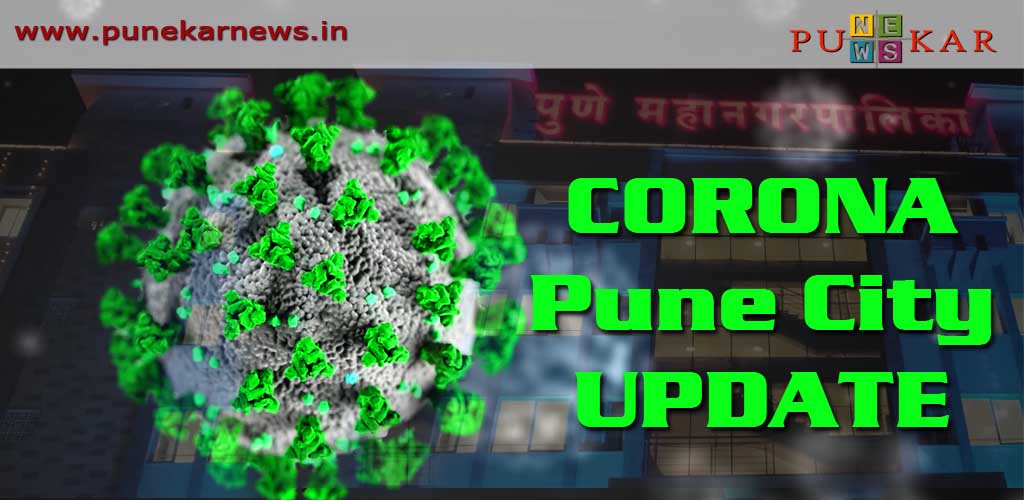 Pune, July 2, 2020: In the last 24 hours, a total of 631 people were discharged from hospitals after being cured of COVID19 in Pune city today. Also, 937 new patients were detected while 14 patients died. Today swab samples of 4140 people were collected for COVID tests.
According to Pune Municipal Corporation (PMC), the total number of Coronavirus positive patients till date has reached 19042 out of which 11671 have been cured while 676 have died. There are still 6695 active patients undergoing treatment in various hospitals. They include 344 critical patients out of which 56 are on ventilator support.
Across Maharashtra, a total of 8018 patients were discharged while 6330 new Covid-19 cases were reported today. 125 deaths due to Coronavirus were reported in the state, out of these, 110 deaths occurred in the last 48 hours and rest 15 are from the previous period. The current count of COVID19 patients in the state of Maharashtra is 1,86,626 informed State Health Minister Rajesh Tope.
According to the Union Health Ministry, the number of Coronavirus positive patients has reached 604640 across the country. Out of this, 359859 have been cured and discharged from hospitals while 17,834 people have died and one patient has migrated out of the country. There are still 226947 active patients undergoing treatment in hospitals across the country.