9th Maharashtra State Men's and Women's Tennis Championship 2023 from 10th June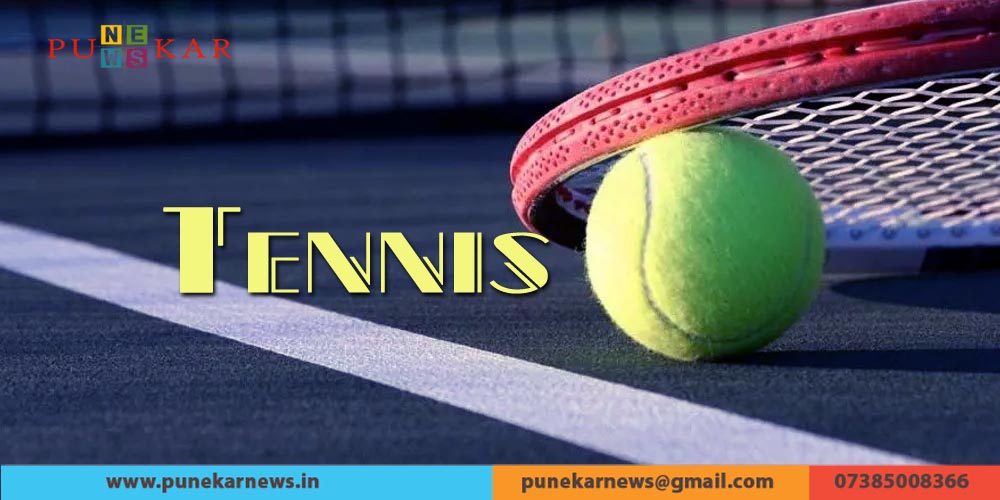 Solapur, June 10, 2023 : 9th Maharashtra State Mens and Womens Tennis Championship 2023. will be organised by Solapur District Lawn Tennis Association (SDLTA) and MSLTA Played at the MSLTA School of Tennis at the Divisional Sports Complex , Solapur from 10th to 12th June, 2023.
All matches till semi-finals will be best of 3 short sets (4 games to win) 4-4 tie-break will be played. Finals will be best of 3 sets (6 games to win) 6-6 tie-breaks will be played.
ITF White badge official Vaishali Shekatkar will be the Tournament Supervisor for the event while Mr Rajiv Desai has been appointed as the Tournament Coordinator.
List of selected players from each zones
Mumbai Zone
Men's Singles: – Azmeer Shaikh & Vivin S Rana
Men's Doubles: – Joywin Nadar & Yash Raina
Women's Singles: – Kiara D'souza & Harshita Bangera
Women's Doubles: – Kiara D'souza & Bhumika Tripath
Pune Zone
Men's Singles: – Nishit Rahane & Pranav Gadgil
Women's Singles: – Rama Shahapurkar & Vaishnavi Chauhan
Amravati Zone
Men's Singles: – Raj Bagdai & Parth Thakare
Men's Doubles: – Mustfa Kazim and Parth Thakare
Women's Singles: – Gunjan Ingle & Nidhi Dave
Women's Doubles: – Gunjan Ingle & Nidhi Dave
Sambhajinagar Zone
Men's Singles: – Harshal Bharne & Prashant Gade
Men's Doubles: – Harshal Bharne & Amit Deshmukh
Women's Singles: – Anupama Darade & Akshata Potdar
Women's Doubles: – Anupama Darade & Prachi Athale
Kolhapur Zone
Men's Singles: – Prathamesh Shinde & Kafil Kadvekar
Men's Doubles: – Prathamesh Patil & Kafil Kadvekar
Women's Singles: – Prapti Patil & Zarin Inamdar
Women's Doubles: – Prapti Patil & Zarin Inamdar
Nashik Zone
Men's Singles: – Anshun Patil & Ravi Khade
Men's Doubles: – Anshun Patil & Ravi Khade
Women's Singles: – Pournima Chavan & Shravani Palve
Women's Doubles: – Pournima Chavan & Shravani Palve
Nagpur Zone
Men's Singles: – Ninad Marathe & Soham Jane
Men's Doubles: – Om Dhok & Anand Marathe
Women's Singles: – Ekta Ingle and Surmayee Sathe
Women's Doubles: – Ekta Ingle and Surmayee Sathe
Solapur Zone
Men's Singles: – Vamsikrushna Devsani and Chandrakant Waghmode
Men's Doubles: – Vamsikrushna Devsani and Chandrakant Waghmode
Women's Singles: – Kanchan Chougule and Jostna Madne
Women's Doubles: – Kanchan Chougule and Jostna Madne