Azam Campus Pune Hosts Successful Mahedi Cup 2023 Tennis Ball Cricket Tournament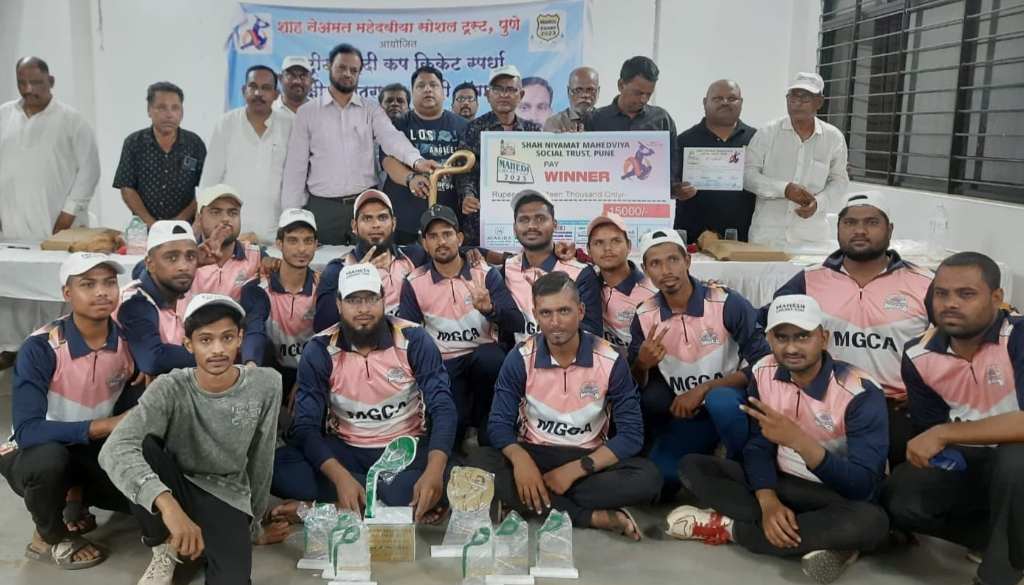 Camp, 7th June 2023: A grand tennis ball cricket tournament called the "Mahedi Cup 2023" was recently held at Azam Campus Pune, organized by the Shah Niyamat Mahedviya Social Trust Pune, as is the tradition every year. Teams from Maharashtra, Gujarat, Karnataka, Andhra, Telangana, Rajasthan, among others, enthusiastically participated in the tournament. The competition commenced with the inauguration by former Municipal Commissioner Aziz Karche.
In an intense finale, the Paranda team emerged victorious over the Barshi team, securing the title and claiming the prestigious Rolling Trophy. Distinguished guests present at the event included Dr Haji Zakir Shaikh from the Maharashtra Pradesh Congress Committee and Lukman Khan, Director of the Muslim Bank. Adv. Shabir Khan, Bablu Syed, Mashkur Sheikh, Bablu Sheikh, Hanif Sheikh, and Sher Ali Sheikh also graced the occasion, paying a goodwill visit and extending their well wishes to the players.
The tournament was organized under the leadership of Eng. Sadiq Lukde, President of the Shah Neamat Mahedaviya Social Trust, along with the efforts of Iqbal Aland, Ayyub Lukde, Ali Chabaru, Anwar Landge, Jung Bahadur Chaudhary, and their colleagues. Furthermore, the event provided an opportunity to honor various esteemed individuals within the community, who were presented with the prestigious Mehdi Award.