A Man Of Compassion And Care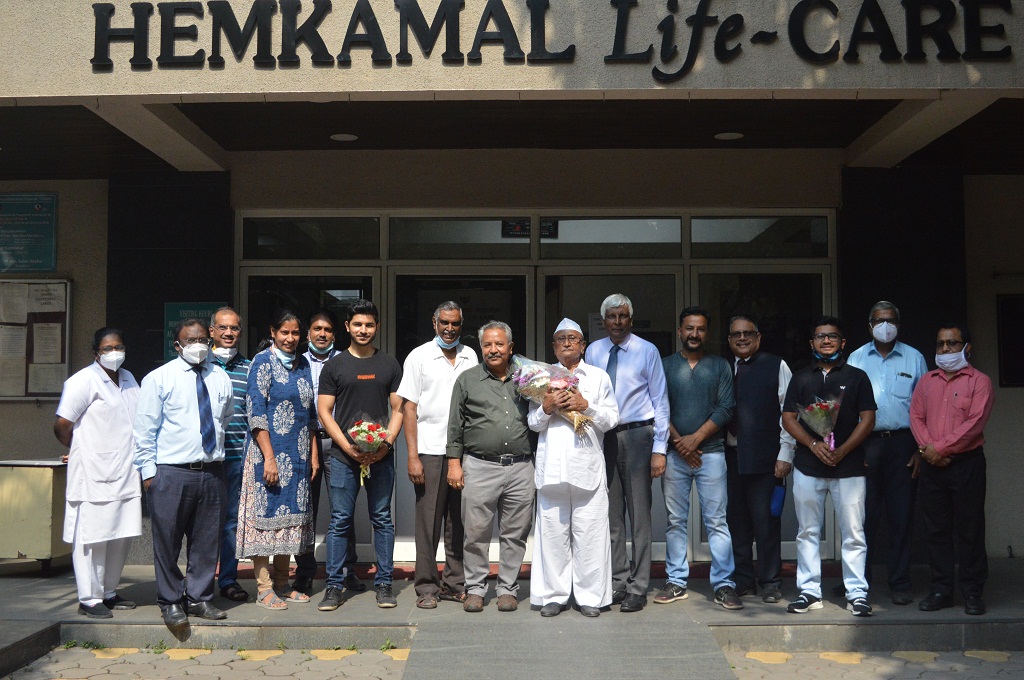 Alex Malik  
Pune, December 6, 2020: A bright and sunny day in Pune Adventist Hospital, November 22, 2020, when Devichand Nibjiya entered the hospital premises along with his sons and grandson to celebrate 5 years of his donated block – Hemkamal Life Care.
Pune Adventist Hospital has been able to cater to the community through the Emergency unit, the ICU and private wards. Through this beautiful building, the hospital has been able to extend compassionate care to the patients that enter its doors.
Pune Adventist Hospital will always be thankful to Devichand Nibjiya and his family for this wonderful expression of service to mankind through this building. 
As we asked him why this? His answer was that "I am already 83 years old. I will go away but my works will remain here for others. This hospital has done a lot for me and my family and this is only a small portion of my gesture of showing love to the community."
Nibjiya's grandson also mentioned that the hospital is growing and doing wonderful healthcare services for the community. 
On asking some patients about the hospital and the block, many of them mentioned that it was neat and comfortable. The nurses are very nice and helpful. The facilities are good. 
The Hospital Administrator, Anup Halder thought it appropriate to commemorate this family and express thankfulness by inviting them for a special program.  
Bouquets were given to them and special words of appreciation were rendered by Pierson David, Secretary Medical Trust of SDA. The family was felicitated by Dr Rupa the CMO and Pran Das, Business Manager. 
A special prayer was offered by Alamgir Khan, Treasurer Medical Trust of SDA. The Pune Adventist Hospital Senior Doctors, Staff and patients witnessed this auspicious program.