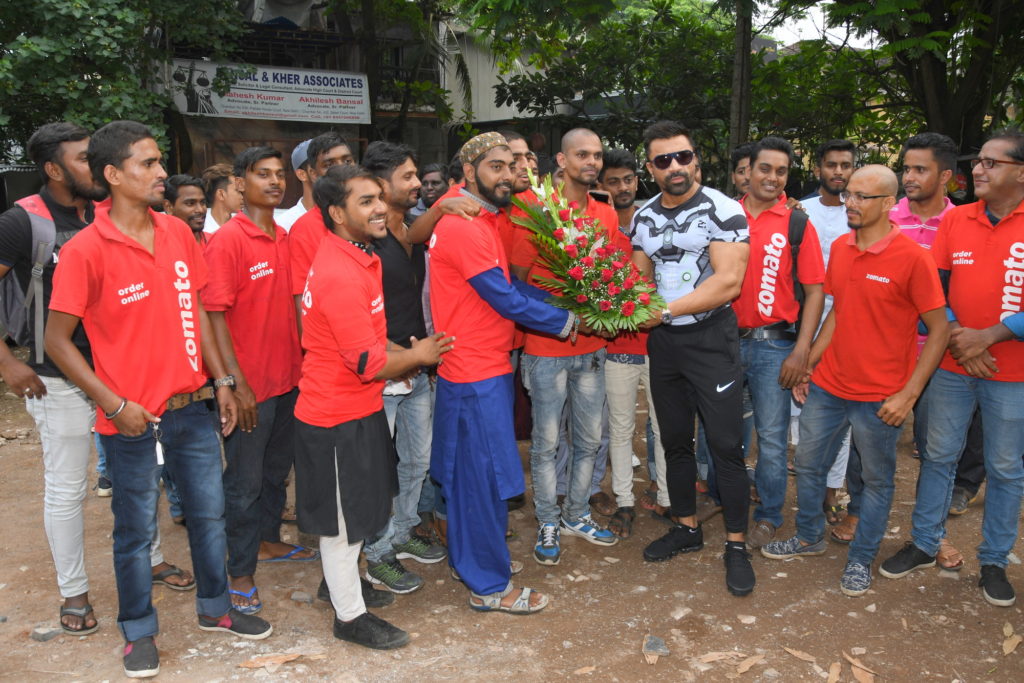 With such power and position comes a responsibility towards the society. However, this responsibility is realised only by few. The incredibly popular celebrity well known for his humanitarian initiatives, was  approached by hundreds of employees of popular food delivery. companies Zomato & Food Panda. Infact, the actor's big heart & pure soul is no news to anyone. And it's not just because of his charitable acts, the actor has earned the title of the "voice of poor". 
In a recent incident Ajaz Khan, stood up for 250 Zomato & Food Panda employees. Employees of Zomanto & Food Panda face major crisis in regards to their salary. In the video (on Ajaz Khan's facebook) the employees share their problems with Ajaz Khan. 
Stating that despite their full attendance & dedication towards the company, they are not paid the amount they were promised. They also revealed the kind of disrespect & rude behaviour of their senior & bosses at their workplace which is as a result devastating company morale and creating a toxic working environment.
The troubled employees also disclosed that the attitude of Maharashtra Police was "ignorant" & dismissed their case by calling it a "system problem" & were scared off. 
Ajaz Khan, who has always believed that injustice anywhere is a threat to justice everywhere, helped them resolve their issues to not just handle the genuine outrage of hundreds ofZomato  & Food Panda employees but also put an end to their long standing grief's "I request Maharashtra Govt. & Police to resolve the issue as soon as possible. It is a very unfortunate situation which causing a lot of disturbance. Infact there are few employees who are under huge debts. I humbly request Maharashtra Govt. & Police to look into this matter"