Army HQ Southern Command Recruitment for 920 Vacancies for Group C Civilian Posts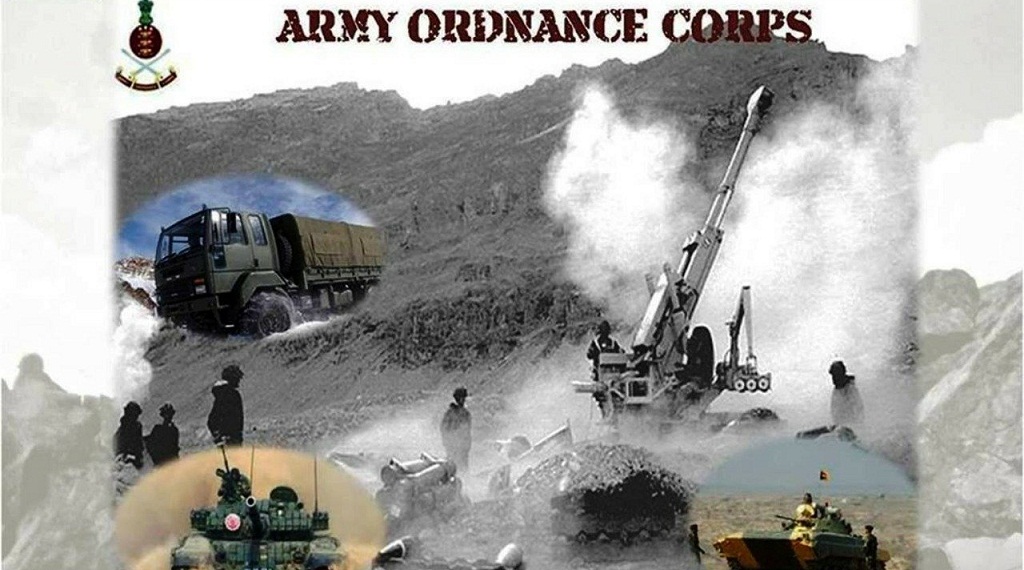 Pune, December 10, 2019: Army Ordnance Corps (AOC) provides logistic support to Indian Army. The units of Army Ordnance Corps are located in almost all states of India.
Applications are invited to fill Group C civilian posts through direct central recruitment for ordnance units of Southern Command of Army.
Starting Date of Application – 5 days from the publication of the advertisement in Employment Newspaper
Last Date of Application– within 21 days from the date of opening of web portal
HQ Southern Command Group C 920 Vacancy Details
Tradesman Mate – 561
Material Assistant -11
Lower Division Clerk – 110
Fireman – 61
Cook – 5
Stenographer Grade 2 – 2
Safaiwala – 26
Messanger – 14
Washerman – 2
Gardener – 1
Female Searcher – 4
Armourer – 2
Tele Operator – 2
CMD (OG) – 2
Saddler – 1
Fitter – 1
Vender – 3
Barber – 1
Tin and Copper Smith – 1
Vehicle Machine – 1
Tailor – 1
Painter and Decorator – 1
Carpenter and Joiner – 3
Electrician – 2
Only Online applications will be accepted. Candidates should NOT TO SEND any application printouts / certificates to AOC Centre, Secunderabad.
The application form will be available on website www.aocrecruitment.gov.in  and the last date for submission of online application is 21 days from the date of opening of web portal which is 05 days after the publication of this advertisement in Employment News.
Candidates must carefully read all the instructions, eligibility criteria, General Terms and Conditions which are available on website www.aocrecruitment.gov.in before filling up of Application Form.
The details filled in the online application by the candidate should be correct, failing which candidature of the applicant will be treated as null and void at any stage of recruitment. The onus is on the candidate to prove that all the information provided/submitted by him/her in the application is correct.
Options once exercised in the online application shall be final and no request for change shall be entertained. Candidates should ensure that their Name, Father's name, Date of Birth should match as recorded in Matriculation or equivalent certificate. Any deviation found during document verification will lead to cancellation of candidature and also to debarment.
Candidates are required to upload scanned copies of ID proof (Aadhar Card, PAN Card etc), latest passport size colour Photograph and Std 10th passing certificate/Graduation Certificate issued by recognized Board/university and any other such documents as per general instructions on the website (maximum upto 80kbs only).
Candidate is required to submit the online application form and take a print out of the application form and e-acknowledgement for future reference.
Depending on the number of applications received, the number of candidates may be restricted for the selection test based on the marks obtained in the prescribed minimum qualification for the post(s) the number of which may be up to 10 times or more than the number of posts in each category in this advertisement for tests. The decision of Board of Officers regarding selection/rejection will be final.
Candidates who appear for more than one trade and also make in merit list of more than one trade , they can choose the trade they want to join and the balance trade vacancy will be offered to candidates in the waiting list.
Shortlisted candidates will be intimated by email/SMS/Call letter for reporting. The candidates must bring print out of their application form duly photo pasted along with all the essential original documents and valid Photo ID ( viz Aadhar Card, PAN Card, Passport, Driving License, Voter Card etc.) which has been uploaded at the time of submission of online application.
Candidates are advised to keep their mobile and valid e-mail ID mentioned in online application form active after applying online application till the entire recruitment process is completed as important messages will be sent by email/SMS which will be deemed to have been read by the candidates. Mobile phones are strictly not allowed at/near vicinity of the test conducting location.
To avoid last minute rush, candidates are advised in their own interest to submit online application much before the closing date since there may be possibility of inability/failure to log in to the website on account of heavy load on the internet or website jam during last days.
HQ Southern Command, Ordnance, Pune/AOC Centre, Secunderabad will not accept any responsibility for the candidates for not being able to submit their application within the last day on account of aforesaid reasons or any other reasons. HQ Southern Command, Ordnance, Pune reserves the right not to fill up all the posts, if it so desires. The number of vacancies indicated above may vary i.e. increase or decrease at any stage during the course of recruitment.
Check official notification http://www.davp.nic.in/WriteReadData/ADS/eng_10202_63_1718b.pdf