Art and calligraphy – a new way of stress buster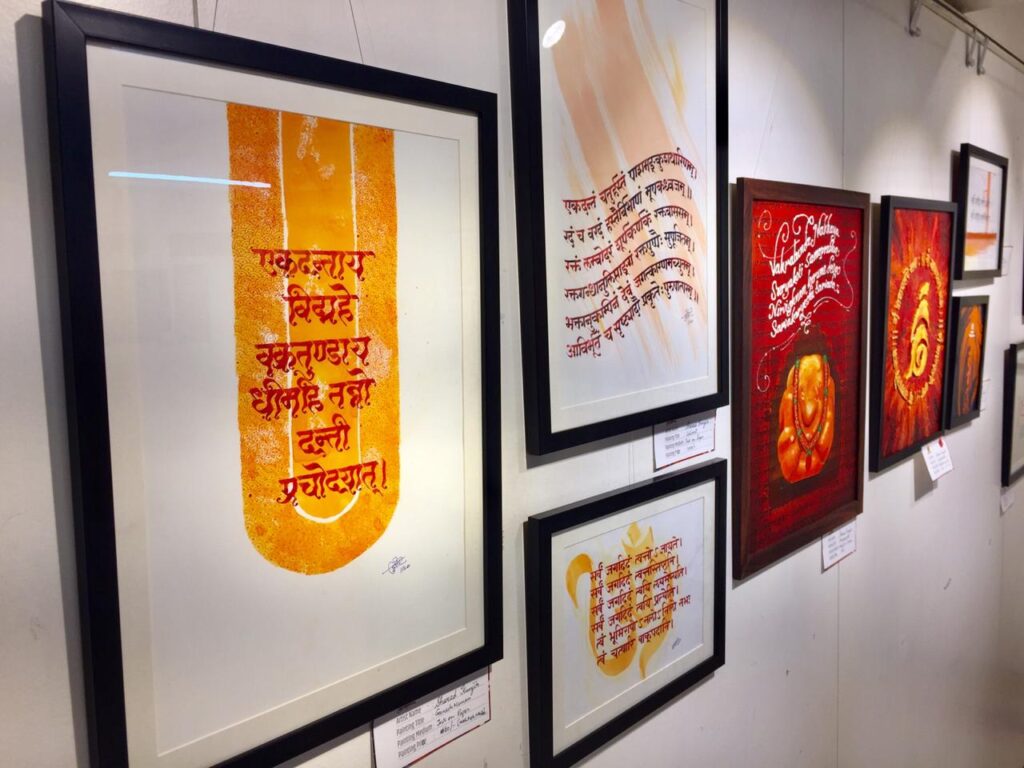 Shivanee Thote
Chinchwad, January 28, 2020: How art and calligraphy can work as a stress buster and can help you gain more patience?
K Calligraphy has organized painting exhibition-Akshar Ganesha which aims to represent Lord Ganesha in various forms & styles. The exhibition is organized by Sharad Kunjir from 24th January to 2nd February at PNG Jeweler's Art Gallery, Chinchwad Pune, 10 am onwards.
Speaking to Punekarnews.in, Kunjir said, "I wanted to showcase the artwork of my students. Students come to K Calligraphy to learn calligraphy and other artwork. The people who come to learn here are 80% adult, like some of them are working, some are even retired. They come here for their satisfaction, relaxation as they feel it as a stress buster."
He further added, "It has helped them gain patience. Some of them want to explore this artwork and through learning, they want to teach this to others. It is their hobby and that is the reason why they feel so relaxed and comfortable with this artwork".
All the paintings displayed at the exhibition are there for sale. The entry for the exhibition is free.
One of the students from K Calligraphy, Sunil Joshi, who has retired from service, said, "I am inspired through this art and I want to teach this art to many others out there".
"Throughout my life I never got time for myself but now I would like to share this more and more and inspire others towards it. I feel peace through my creativity and just leave the worries behind", he said.
Manisha Pawar, a housewife, who is also a student at K Calligraphy, said, "Through K Calligraphy I found many opportunities to uplift my career, not only in calligraphy but also in painting. Doing calligraphy is like a stress buster for me, it helped me gain patience and increased positivity in me."