ARTNOWTHUS – TRANSFORMING THE CULTURAL LANDSCAPE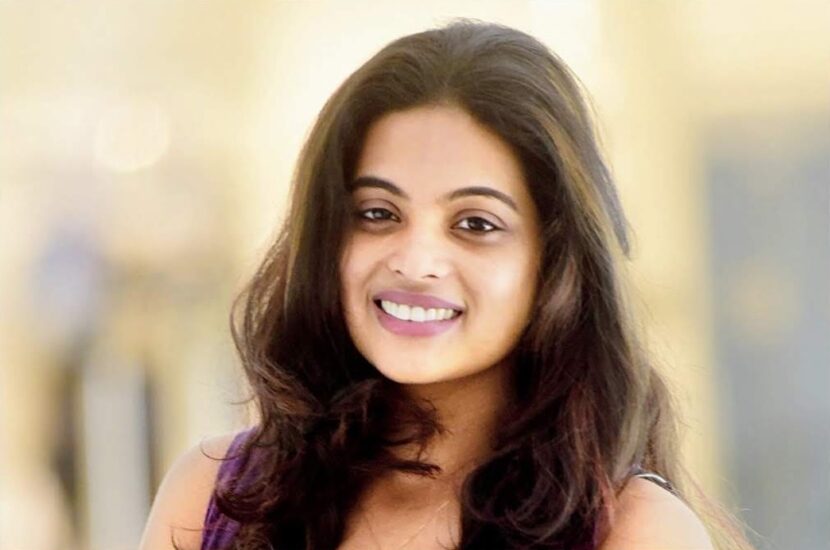 Pune, 8th January 2023: When Ragini Singh Khushwaha decided to leave her role as the Executive Director of a prestigious Theatre School in Mumbai, it was a decision that took many by surprise. But as she puts it, "Though my work in academic pedagogy and executive management was very rewarding, I wanted to be able to create my work, and bring the experience of immersive theatre which I had seen during my studies in London, to the audiences here in India." And so began ArtNowThus – a play on the Hindi words for eight, nine, and 10 – a unique media company that creates and curates stories and experiences to help explore culture – past, present and future – better.
Khushwaha is uniquely positioned to help develop this concept. She has a Master's Degree in Performance Making from the prestigious Goldsmiths College, University of London, which first exposed her to the different nuances of theatre. She served as the youngest Executive Director of the Drama School Mumbai until 2020, leading it into its digital pivot. She was one of the 15 fellows for the ARThink South Asia's Fellowship for Future Leaders in Arts and Culture – a yearlong program in London in 2017. As an artist, she has collaborated with performers on national and international projects. Her interdisciplinary performance piece titled 'Don't f*** with my Unicorn' was performed in London and was selected as a shortlist finalist for the Annual Rich Mix festival. Most recently, Ragini has been invited to join the New Frontier Incubation Program at the Sundance Film Festival in 2023.
But what was it that made her give up her cherished position and move out into unexplored turf on her own? "I had seen this new concept of immersive theatre – which allowed the audience to be engaged with the story, share experiences in the form of food, music, settings, conversations with the cast, and even contribute their storyline and interpretations to the show. I wanted to explore it further and present the same experience to Indian audiences." With a full-time job, it was difficult, but she still managed to find time to develop her version of 'A Mad Tea Party' based on the characters and settings of Lewis Carrol's timeless classic 'Alice in Wonderland'. "I wanted to create the setting and mad-cap characters, and for that, a traditional theatre setting would not do." So, she went around the Mumbai suburbs looking for an ideal locale and finally homed in on an old bakery in Bandra. In this space, she created the tunnel, which Alice goes through, the different characters and finally, the tea party itself – an experience where, at the end of the play, the audience joined the tea party with the characters. "I brought together a group of artists to create what we called 'an artists' rendition of Wonderland'. Every artist brought in their work to showcase, and we curated a two-hour unique immersive experience for an audience to experience the space, the artists' works, some theatre and, of course, food and drinks. The first show played out in June 2019, sold out throughout its run and was an incredible success. ArtNowThus had arrived."
ArtNowThus produced a second show in the same year – 'My Fair Ladle'. It ran to the same success as their first. This story took you into an old family home, where a family of diverse characters plot and scheme, thrust and parry, as old secrets about the house and the characters emerge – all seen through the eyes of a ghost. Then, as the family decides to sit down for a final traditional dinner – the audience joins them at the table. The result is a fascinating culinary and theatrical experience involving food, music, and theatre that makes the viewer a part of the setting and the story itself. Again, Khushwaha forsook the traditional stage, choosing instead to perform in restaurant spaces around Mumbai – and again with the same results.
The concept of immersive theatre, which she had been propagating, was just gathering steam when the pandemic struck in 2020. "We were looking for more show venues when everything closed down. The ensuing lockdowns meant our particular format of experiences had to be set aside. It was during this time, over the last two years, that I built out our content vertical. We started with a homegrown podcast called Barely Researched Facts, which has just completed its second season. We also launched the newsletter Probably Relevant – a bi-monthly newsletter that covers everything relevant and cool in the world of culture. From features on some truly phenomenal entrepreneurs to community recommendations, to articles on pop culture and cinema and art and even personal finance – we cover everything. It's a one-stop-shop that makes any reader the most interesting person in any room!"
You can check out the latest issue of Probably Relevant here.
As ArtNowThus gathers momentum, Khushwaha is in the process of expanding the concept. "We are currently in the process of bringing back our madly popular show 'A Mad Tea Party', which we are very excited about. We're also producing a new science podcast and working on a brand-new content collaboration with our newsletter, hopefully letting us bring the newsletter to our readers thrice a month instead of just twice now." The opening up of pandemic restrictions will also enable her to conduct wildly successful shows in different parts of the country and bring out the concept of immersive theatre in the fields of training and development – something that will enable audiences to learn through the timeless art of storytelling.