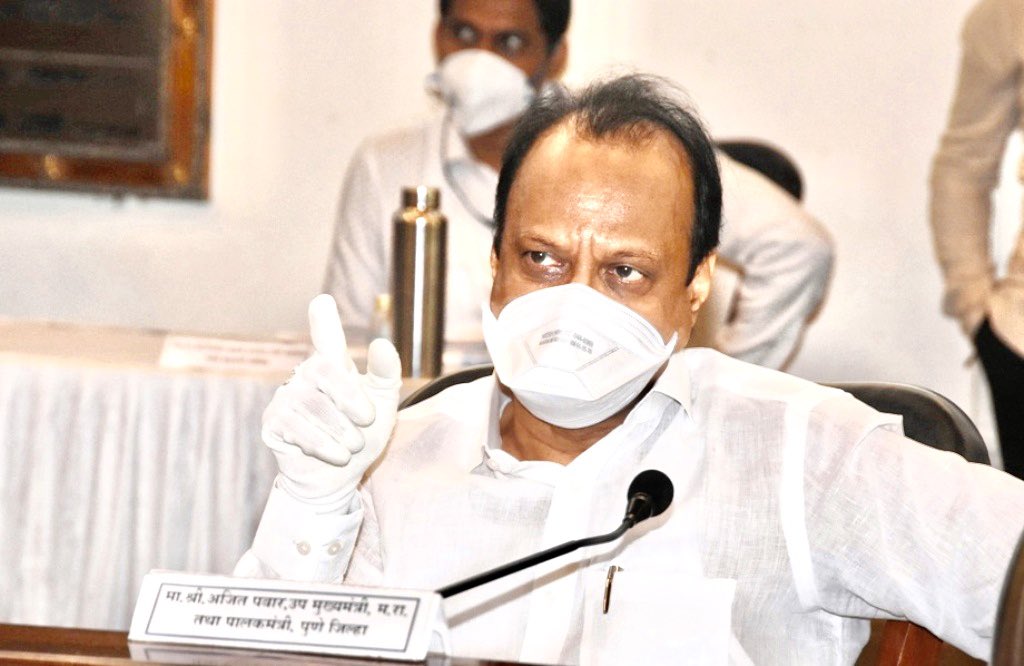 Mumbai/Pune, February 15, 2021: The number of Coronavirus disease (COVID19) patients in Maharashtra is once again on the rise.
Therefore, Deputy Chief Minister Ajit Pawar has indicated that tough decisions will have to be taken once again after discussion with the Chief Minister Uddhav Thackeray on Tuesday. The highest number of COVID cases in the state was more than 4,000 on Sunday after December.
On Sunday, the number of newly infected corona cases reached 4092. This has added to the concerns of the health system and the administration. As a result, Pawar indicated that the citizens should be prepared for a tough decision in view of the growing graph of Corona patients.
In a meeting with the Chief Minister on Tuesday some tough decisions will have to be taken for which the citizens should be mentally prepared, Pawar said.
He added that if decisions were not taken in time, some worse problems could be faced later.
In the last few days, the number of corona patients has been increasing in many districts of the state.
Health Minister Rajesh Tope said that today, 3365 patients have been tested as positive in the state. Also newly 3105 patients have been cured today. A total of 19,78,708 patients have been cured and discharged from hospitals. Total active patients in the state are 36,201. The patient recovery rate in the state is 95.7%, Tope informed.
In the last 24 hours, a total of 169 people were discharged from hospitals after recovery from Coronavirus disease (COVID19) in Pune city today. Also, 193 new patients were detected while 2 people died today. Today swab samples of 2376 were collected for COVID tests.
According to Pune Municipal Corporation (PMC), the total number of Coronavirus positive patients till date has reached 195,187 out of which 188,703 have been cured while 4801 have died. There are still 1683 active patients undergoing treatment in various hospitals.