Association of Manipuri Diaspora Pune Observes 82nd Nupi Lan Memorial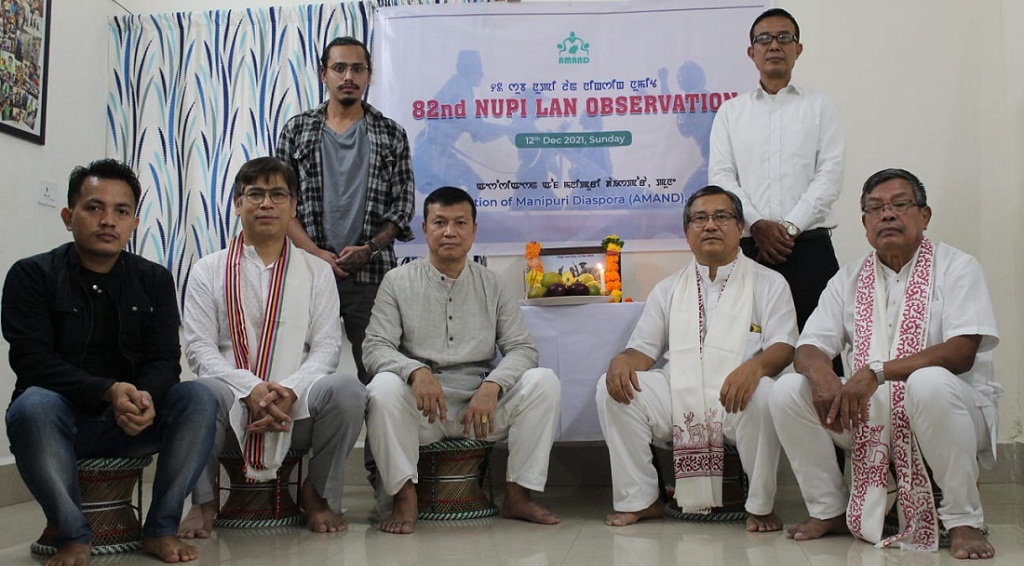 Pune, 12th December 2021: The Association of Manipuri Diaspora (AMAND) observed the 82nd Nupi Lan memorial function paying homage and tribute to the bravery of the women of Manipur who revolted against the mighty British for their discriminatory and unjust policy.
The function was held on 12th December, Sunday at the residence of the President AMAND, Pune at 3:30 pm and was shared live among the members of AMAND vis zoom platform.
Soubam Subhachandra Singh, Vice President, AMAND, welcomed the members who have joined the function physically and through an online platform. He briefly narrated the incident of the famous Nupi Lan of 1904 and 1939 in the history of Manipur.
The welcome address was followed by a floral tribute to the Nupi Lan Memorial statue by those physically present at the venue. Er N Giridhar Singh, President AMAND and other seniors of AMAND shared their views and emphasized in unison, the need for remembering the great uprising of the women of Manipur against the discriminatory and unjust British policies which had set new roads for social and administrative reforms in Manipur as early as the 1940s. Irom Sarat Singh, Treasurer AMAND, proposed the vote of thanks to the gathering.
AMAND Pune is a nonprofit, non-government community organization founded by like-minded working/retired professionals from Manipur residing in and around Pune. The association was founded on the 11th day of September 2011 and is registered under the Societies Registration Act 1860 at Pune, Maharashtra (Regd. No. – 643/2012/Pune). AMAND Pune has been working towards the improvement of the social life of Manipuris residing in and around Pune in particular and citizens of India in general, irrespective of their castes, creeds, communities and religions by fair and amicable means at all times.
AMAND Pune has also been a platform for propagating awareness on rights and issues related to social justice among its members by fair means with a goal to enhance communal harmony and national integration.