BAANG: Love for film-making connects film enthusiast from Pune to Kashmir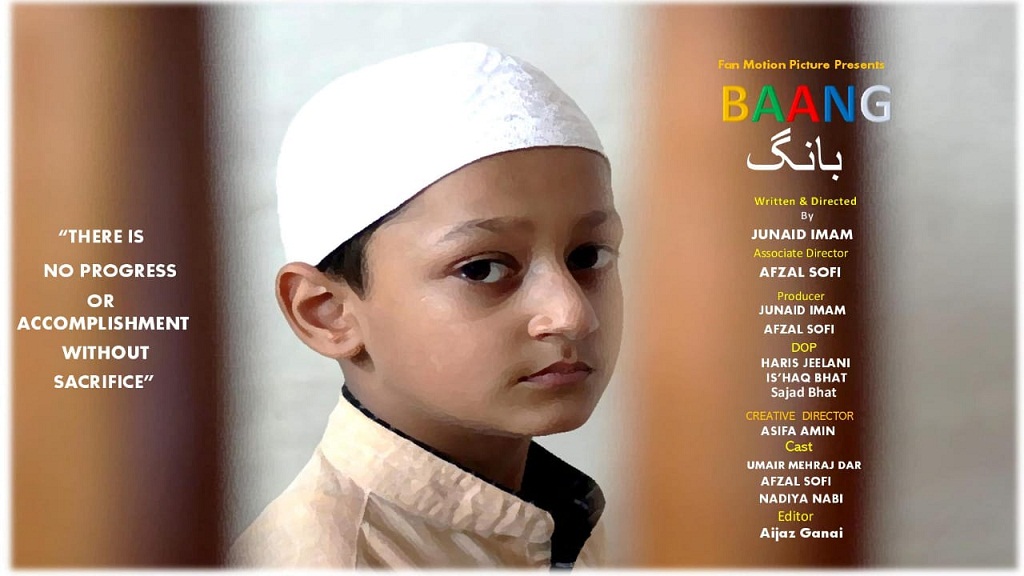 Pune, 1 August 2020: At the time when COVID-19 lockdown has bent the back of film making in India, including that of worlds second-largest film industry Bollywood, Pune based filmmaker, Junaid Imam proved that cinema is beyond the boundaries of language and culture by making a short film by directing its team online in Kashmir.
When film world was moving at a snail's pace due to the lockdown, Fan Motion Picture, thought out of the box by producing a short fiction film Baang, directed by Pune- based filmmaker Junaid Imam in a picturesque village of Kashmir Valley with the help of his team in Kashmir.
Junaid said that there were many challenges to direct it from Pune by being 2,227 km away from the set and poor internet connectivity in Kashmir. But, he said, his team in Kashmir took extra efforts to overcome all obstacles.
Junaid has been working as writer and director in TV and films for the last thirteen years in India. He has directed various films and TV serials and has bagged various national and international awards for his short films. He has also been a jury member of international film festivals, including Berlin Cinefest and American Youth Film Festival.
Junaid told Punekar News that he had an idea of making Urdu feature film in Kashmir and was trying to approach Naseeruddin Shah and Zarina Wahab for that, but due to COVID -19 lockdown, his plan did not materialize.
But for the film shoot in Kashmir, he had already started developing contacts with his old friends and building a team of film enthusiasts. "I initially contacted my old friends including Afzal Sofia and Asifa Amin in Kashmir, whom I had met in a film training workshop in Pune University in 2006, when I was a student there. Both of them helped me to build a team of film enthusiasts including Ishaq Bhat, Sajad Bhat, Haris Jeelani and Aijaz Ganai. We were in touch with each other and held Zoom meetings to plan for the film and rope in other professionals", he said.
He further informed that when the plan to shoot the film did not work due to the lockdown, his team in one of the meetings decided that they should at least work on any short film which was possible to shoot in Kashmir during the lockdown.
"I had already written a short film and I shared it with the team. Everyone liked it and we decided to shoot it and start planning for it, but due to lockdown getting much strict and with poor internet connectivity in Kashmir, it was hard to meet each other and plan for shooting", he said.
He said that his friend and associate director, Afzal Sofi, later gave him the idea that they will start training a seven-year-old child, a lead role in the film, in Kashmir for acting and started shooting in small phases.
"We started meeting on Zoom and Stream Yard to discuss the requirements of the film, training the child, selecting the location, discussing the shot breakdown and dialogues and started shooting in short phases and every day we used to shoot one or two scenes only. It took us at least three months to complete the film", said Junaid.
He said that on shooting days he used to get connect and give direction to the team on Zoom, but very often shooting was called off on planned days due to poor or no internet connectivity in Kashmir.
"Most often on planned shooting days, we had to call off the shot due to complete snapping of internet service in Kashmir. It even sometimes remained snapped for days together. It was getting difficult. But my team in Kashmir overcame the challenges and the film is complete now", said Junaid.
He said that it was a hectic process to direct a child artist via the online medium from Pune but the motivation of the team and skills of associate director and his teams made it happen despite the challenges.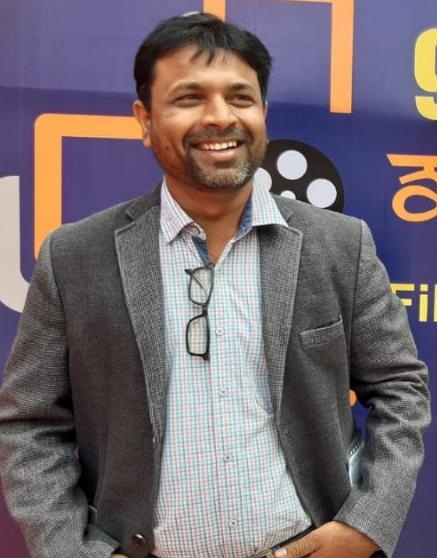 He said that the 7-10 minute long short film, Baang, is a story of an innocent Kashmiri boy who is upset about celebrating the Eid while being locked inside his home, during the COVID-19 lockdown. The leading role in the film has been played by seven-year-old Kashmiri boy, Umair Mehraj Dar, and other roles being played by Nadiya Nabi and Afzal Sofi.
He said that there are three DoPs in the film as it was not always easy for everyone to come out for the shoot on all planned day. Also, the film needed some extra shots to be shot from different parts of Kashmir and it was planned according to the availability of DoP.
They all planned and coordinated it well and we got the desired shots in a manner we wanted them to be, said Junaid.